Magical Mozambique Honeymoon Holiday (6 days)
Magical Mozambique Honeymoon Holiday (6 days)
White sandy beaches and the warm waters of an Indian Ocean island make a perfect setting for the most romantic getaway of your life
From Vilanculos, you'll fly to Benguerra Island in the Indian Ocean off the coast of Mozambique to enjoy its sandy beaches and warm seas. You'll have a chance to go diving or snorkeling to see colourful tropical fish, or just to relax in the romantic surroundings of a lodge that combines African character with echoes of the area's Arabic past. You can even go out to sea on a traditional dhow to help you remember your island getaway for years to come.
Jan
Feb
Mar
Apr
May
JunPeak
JulPeak
AugPeak
SepPeak
OctPeak
Nov
Dec
Costing tip: When comparing with other companies, remember most of them only show the low season rate. How pricing works >
What to Expect on This Safari
This popular itinerary can be customised to match your budget and travel dates by adding/removing a few days or selecting different lodges
Love is in the air
When you arrive at Mozambique's Maputo international airport you'll connect with a scheduled flight to Vilanculos. At Vilanculos you'll be assisted to the helicopter for your flight to Benguerra Island, a piece of paradise in the Indian Ocean. Overnight at Benguerra Island, with your meals, drinks and select activities included.
Meals: Breakfast, lunch, dinner and drinks
Transport: Flights to Vilanculos and Benguerra Island included and price subject to change at time of booking
Island-style romance
Enjoy your days at leisure on the tropical Benguerra Island with its white beaches, sand dunes and turquoise ocean that's home to Africa's last population of the rare dugong (large marine mammal). Go sea kayaking or on a sundowner dhow cruise as well as one scheduled snorkeling trip along the pristine reefs each day (included). Optional activities on offer (but not included) are scuba diving, deep-sea fishing or salt-water fly fishing, catamaran cruises and horse riding. Overnight at Benguerra Island, with meals, drinks and select activities included.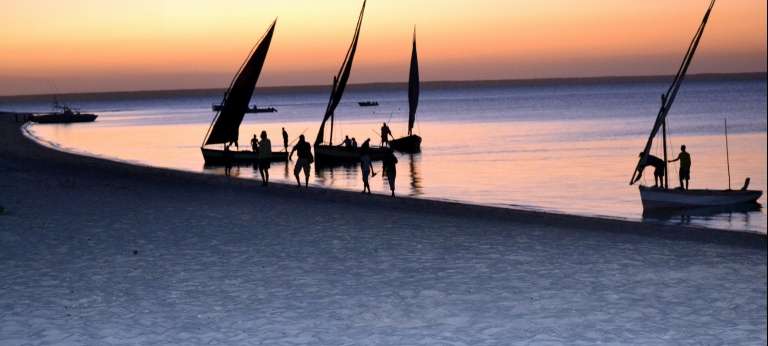 Thank you for visiting
Today you'll fly back to Vilanculos in the helicopter to connect with your flight to Maputo and onward (flights included and price subject to change at time of booking)

Note: Flight prices are based on estimates and won't be accurate. Your flights from Maputo to Vilanculos and back to Maputo again will be included but will have an impact on the published price for this journey.
Safari Map
This is where you'll travel on an 6-day safari like this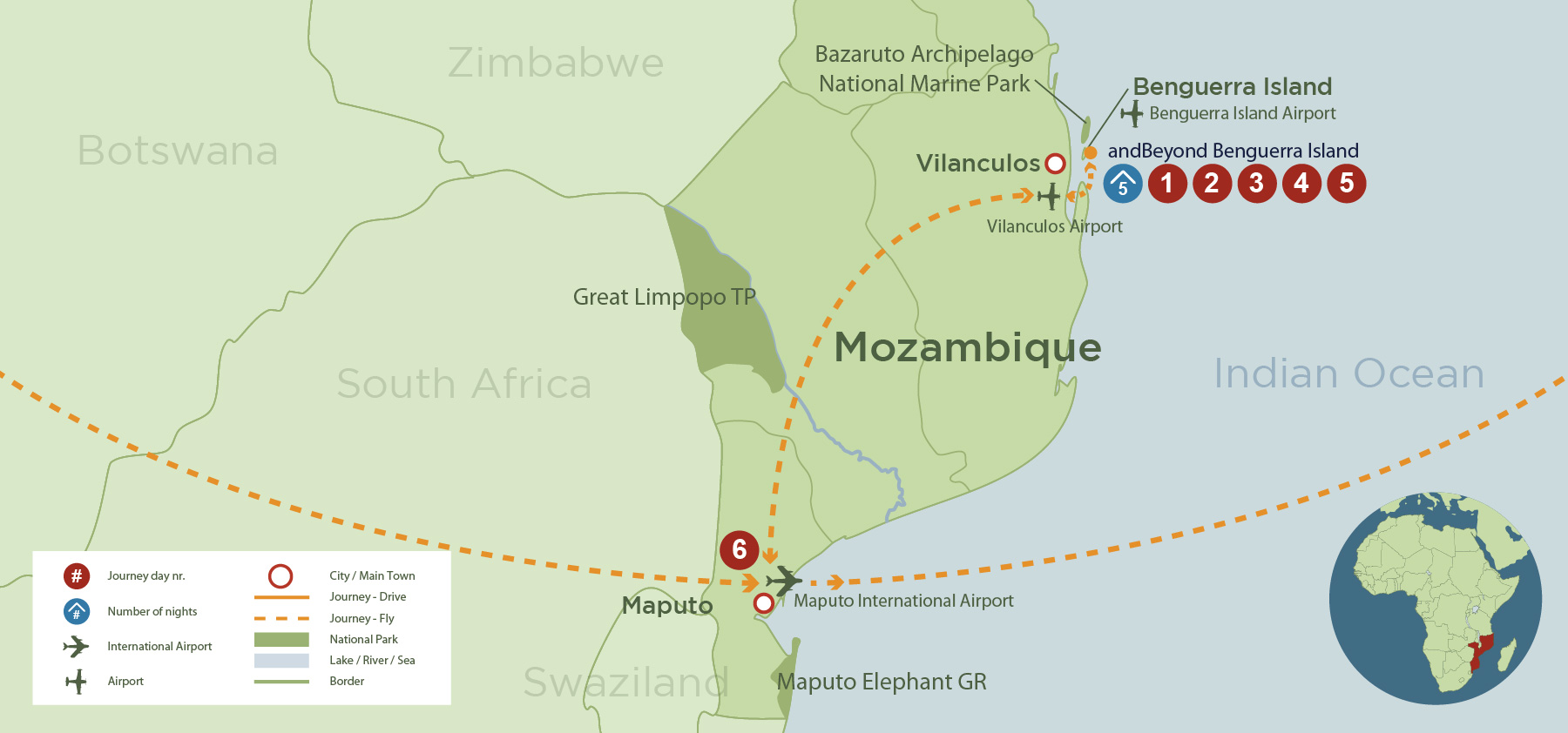 Recommended Iteniraries and Tours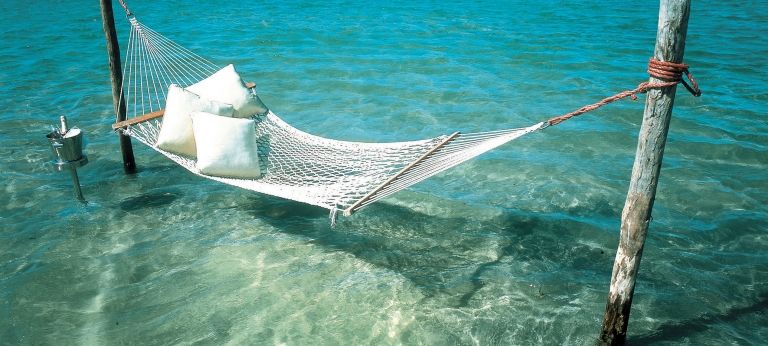 White sandy beaches and the warm waters of an Indian Ocean island make a perfect setting for the most romantic getaway of your life...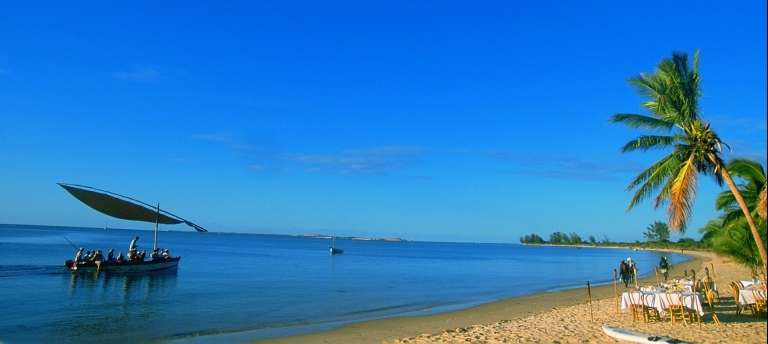 Experience the Okavango Delta and the tropical Indian Ocean island of Benguerra for the best of both the bush and the beach...