Mountain gorilla trekking, holidays & tours
Mountain gorilla trekking, holidays & tours
An encounter with mountain gorillas is a humbling experience, one of the best you'll ever have with mammals in the wild
Mountain gorilla trekking, holidays & tours available in
Rwanda, Uganda
Custom designed Mountain gorilla trekking in Africa
Describe your dream trip
We'll put together the best value for you
Book when you're ready
Help Me Plan
An encounter with mountain gorillas is a humbling experience, one of the best you'll ever have with mammals in the wild
The sheer size of mountain gorillas – especially the male silverback – is enough to engender awe, but the first thing you'll probably notice when you come face to face with these astonishing primates is their intelligence and lack of fear. Unlike other wild animals, which are naturally cautious in the presence of humans, gorillas, along with chimpanzees, have no such fear.
Popular Mountain gorilla trekking in Africa
These popular itineraries can be customised to match your budget and travel dates
More on Mountain gorilla trekking in Africa
When gorilla trekking, your day usually starts early, as you'll need to travel to the park headquarters at either Volcanoes National Park in Rwanda or Bwindi Impenetrable Forest in Uganda. If you're on a gorilla safari in Rwanda, you'll only find out which family you're going to see on the morning of your trek. On the Ugandan side, your permit will be have been booked in advance to see a specific gorilla family, so you can prepare a little better for the safari.
The thick vegetation and slippery mud in the forests can be hazardous. You should wear strong walking shoes, thick jeans, long-sleeved tops and gloves to protect your skin against the aptly named blister bush, which causes severe blisters. You should also be prepared for rain at any stage, so have waterproofs ready and a case for your camera. Higher-end lodges will provide you with a gorilla-trekking kit, but others will just get you to the park headquarters. Check in advance what you need to pack.
Your rangers and trackers will lead you to where the gorilla family was last noted the day before. However, there's no way of knowing how long you'll have to trek to get to the primates, and they could be on the move. Be prepared for quite a hike to get to them and to keep up with them when you do! After each day of gorilla trekking you'll generally get back to your lodge in the early afternoon, in time for a late lunch.
It's well worth combining a mountain gorilla safari with a visit to see chimpanzees. The best place for chimps is in Kibale Forest in Uganda, where you can spend an hour or a full day with habituated families. It's preferable to visit the chimps in the afternoon when they're likely to be closer to the ground; earlier in the day they feed in the forest canopy.
Frequently Asked Questions about Mountain gorilla trekking in Africa
What vaccinations should I get?
This is all dependant on the countries that you will be visitng and due to the status of certain vaccinations changing at times, please consult our experts before getting vaccines. go there.
Is it okay to drink the water?
In some parts of Southern Africa it is safe to drink the tap water, however it is highly recommended to stick to bottled water (mostly supplied) during your trip as even drinkable African water is completely different in taste and… go there.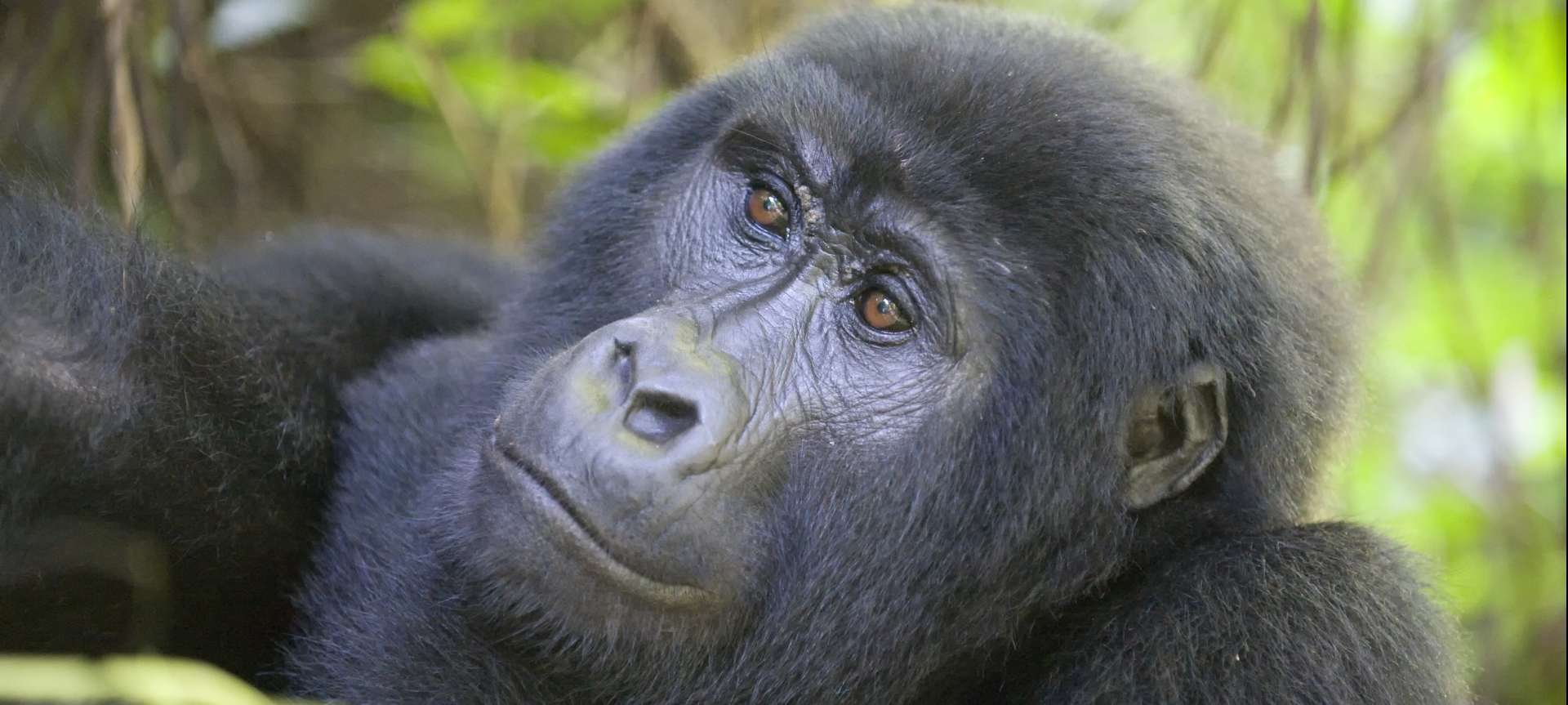 Reviews on our Mountain gorilla trekking in Africa
Since the beginning, agents and staff of Discover Africa already work in a professional way for me to plan the trip. Their quick responses to my questions help us a lot before departing from our place to the Africa continent. When we were…
YT
from Hong Kong
This was my first safari. I didn't expect to be so pampered. Everything was first class. We had everything provided for us before even asking. We had a dedicated team at our service. Megan was on call whenever we needed something and she…
Saada
from Nigeria
Tanya was an absolute delight to deal with. From the first phone call she was extremely polite, professional and very eager to facilitate my requests regarding our safari. Our 3 nights at the V & A Hotel were fabulous and Motswari Game…
Debbie
from Australia
Perfectly tailor-made tours that take all your wishes and requests into consideration. All my expectations were beyond fulfilled.
Henrik Wetterstrand
from Sweden
Living afar and trusting in an organisation with whom you have no previous knowledge can lead to feeling of mistrust and wondering whether what we have paid for actually exists. A little more proactive communication would have eased those…
Tony Russell
I just wanted to thank Discover Africa and Karl Svendsen - the safari was great - we saw many more animals than expected including cheetah, leopard, many lions and even a three-day old elephant calf. Additionally, we had our own hippo…
Margaret Dean