Malaria-free safaris, tours & holidays
Malaria-free safaris, tours & holidays
There are certain places in Africa where it is possible to enjoy a wonderful wildlife safari without the worry of malaria
Malaria-free safaris, tours & holidays available in
Namibia, South Africa
Custom designed Malaria-free safaris in Africa
Describe your dream trip
We'll put together the best value for you
Book when you're ready
Help Me Plan
There are certain places in Africa where it is possible to enjoy a wonderful wildlife safari without the worry of malaria
Although there are many preventative measures you can use when visiting malaria areas in Africa, the best way to avoid malaria is to visit a destination that is free from the disease completely. There are a few such places on the continent where you don't need to worry about taking pills and are better geared towards families.
Popular Malaria-free safaris in Africa
These popular itineraries can be customised to match your budget and travel dates
More on Malaria-free safaris in Africa
Introduction
The Eastern Cape in South Africa is a malaria-free zone with a number of spectacular wildlife destinations. It's an obvious add-on if you're travelling up the southern coast and time doesn't allow you to head further north.
Madikwe Game Reserve is another area we recommend for malaria-free safaris. A quick hour's flight from Johannesburg, Madikwe offers Big Five viewing and is also well-known for its incredible African Wild Dog sightings. The lodges on the reserve are varied in terms of budgets, so theres something to suit everyone.
You will find that Madikwe and Eastern Cape lodges are especially geared towards families with children of all ages.
Know before you go
Roughly half of the world's population is at risk of Malaria.
Children under the age of 5 have a higher chance of contracting Malaria.
Improved methods on malaria control and prevention have ensured that the mortality rate for malaria cases has dropped significantly since the year 2000.
It is believed from the year 2000 to 2015 children sleeping under long-lasting insecticidal nets increased from 2% to 68% thus helping prevent malaria related casualties amongst infants and adolescents.
For more information related to malaria worldwide and in Africa, consult this webpage about useful facts about the disease.
When to go
The eastern cape of South Africa and the Madikwe Game Reserve are malaria free zones so naturally one wouldn't have to worry about a specific time of year when visiting these areas.
However in a lot of other parts of South Africa malaria can be an issue and it's advised that you consider changing your travel time to avoid this.
The cooler drier months are the best time to avoid malaria, so do your research beforehand to find out when is a suitable time to travel to avoid this, countries will differ. You can also ask one of our consultants for advice on when would be a good time to travel to avoid malaria.
What to pack
Insect repellent
Long sleeve t-shirts and pants, trousers or jeans
Malaria medication, also consult a doctor on the correct medication as it differs from country to country.
Portable mosquito net
Weather and Climate
Mosquitos thrive on wet, humid and hot climates so it's best to avoid these kinds of weather conditions if you know you are going to be venturing into malaria ridden areas. The best advice would be do the research beforehand or consult a Discover Africa sales consultant today for sound advice.
Safari / Holiday Styles
Eastern Cape of South Africa malaria free safaris
Madikwe Game Reserve
Beaches of Mauritius and the Seychelles are also said to be malaria free areas.
Cities within South Africa are also generally malaria free.
Where to stay
The game lodges of the Eastern Cape are all free from malaria, also most safari lodges or game reserves around Africa will do their best to give concrete information on how to prevent malaria and many will be equipped with facilities such as mosquito nets. However you can also get sound advice from one of our sales consultants on this matter.
Our Recommended Accommodation
Frequently Asked Questions about Malaria-free safaris in Africa
How does the weather influence a safari?
While a safari holiday can be at any time of year, it is worth noting that seasonality will impact the type of experience you're likely to have as well as the cost of your safari. During the dry season, the wildlife tends to congregate… go there.
What is a typical day on safari like?
Life on safari has a rhythm of its own, largely dictated by the animal's movements. Generally, the most rewarding times for game viewing is in the cooler early mornings and also late in the afternoons when the animals are most active. A… go there.
What vaccinations should I get?
This is all dependant on the countries that you will be visitng and due to the status of certain vaccinations changing at times, please consult our experts before getting vaccines. go there.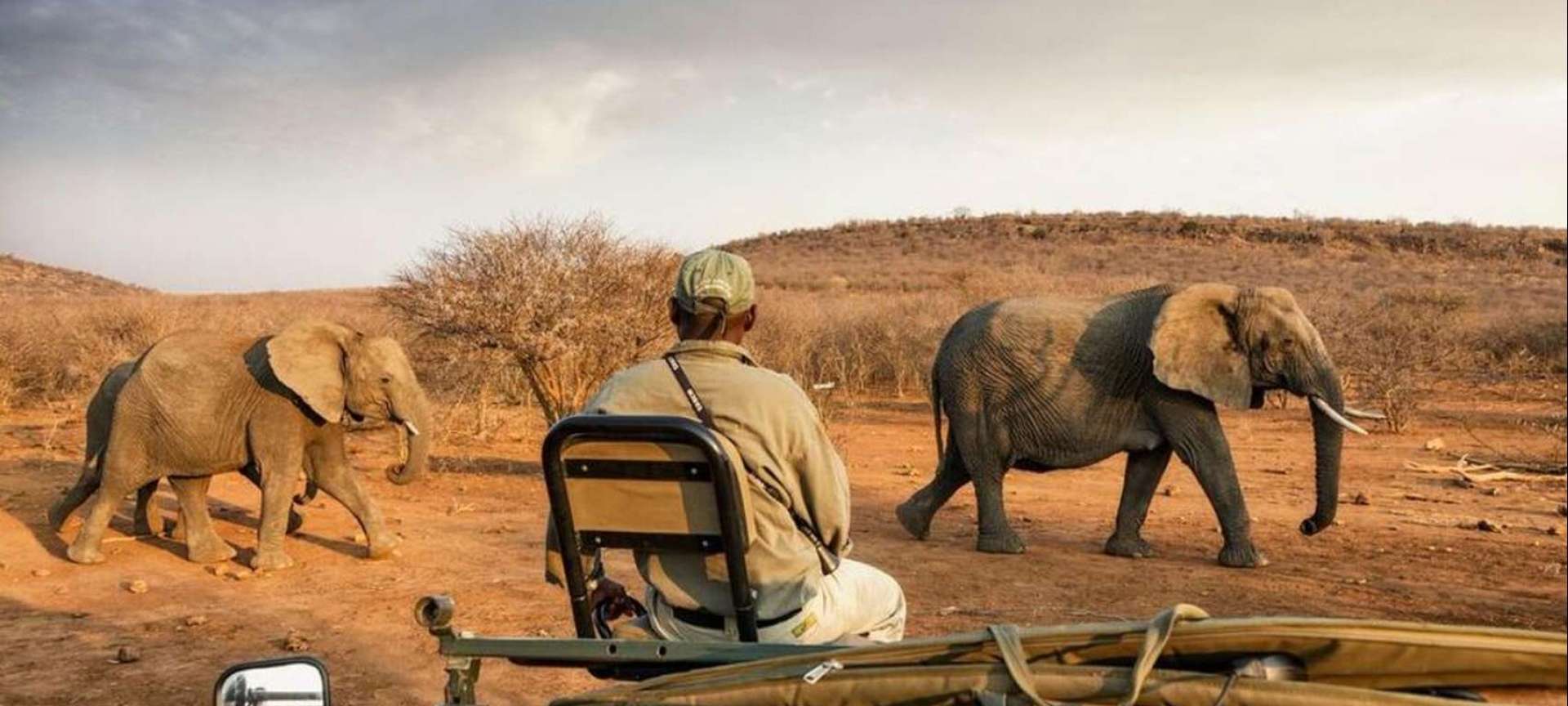 Reviews on our Malaria-free safaris in Africa
Since the beginning, agents and staff of Discover Africa already work in a professional way for me to plan the trip. Their quick responses to my questions help us a lot before departing from our place to the Africa continent. When we were…
YT
from Hong Kong
This was my first safari. I didn't expect to be so pampered. Everything was first class. We had everything provided for us before even asking. We had a dedicated team at our service. Megan was on call whenever we needed something and she…
Saada
from Nigeria
Tanya was an absolute delight to deal with. From the first phone call she was extremely polite, professional and very eager to facilitate my requests regarding our safari. Our 3 nights at the V & A Hotel were fabulous and Motswari Game…
Debbie
from Australia
Perfectly tailor-made tours that take all your wishes and requests into consideration. All my expectations were beyond fulfilled.
Henrik Wetterstrand
from Sweden
Living afar and trusting in an organisation with whom you have no previous knowledge can lead to feeling of mistrust and wondering whether what we have paid for actually exists. A little more proactive communication would have eased those…
Tony Russell
I just wanted to thank Discover Africa and Karl Svendsen - the safari was great - we saw many more animals than expected including cheetah, leopard, many lions and even a three-day old elephant calf. Additionally, we had our own hippo…
Margaret Dean