Houseboat safaris, holidays & tours
Houseboat safaris, holidays & tours
A houseboat safari is one of the most vivid and tranquil ways to experience Africa's game-rich landscapes and waterways.
Houseboat safaris, holidays & tours available in
Botswana, South Africa, Zimbabwe
Custom designed Houseboat safaris in Africa
Describe your dream trip
We'll put together the best value for you
Book when you're ready
Help Me Plan
A houseboat safari is one of the most vivid and tranquil ways to experience Africa's game-rich landscapes and waterways.
An ideal getaway for young couples or honeymooners looking to get away, houseboat safaris are a great option for the whole family to spend some quality time together in a new surrounding. Sit back and watch as the wildlife come to you, while you float away underneath the glow of the African sun.
Popular Houseboat safaris in Africa
These popular itineraries can be customised to match your budget and travel dates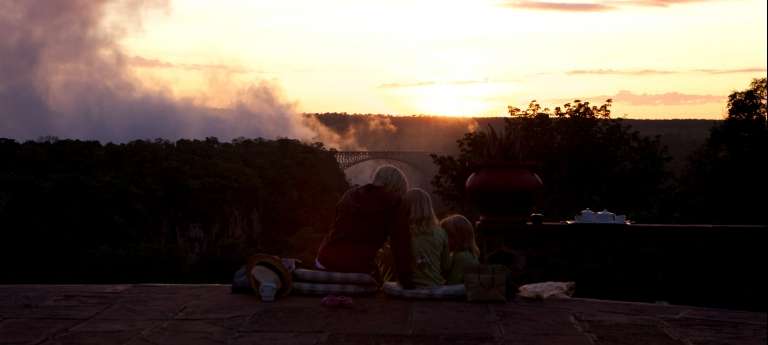 Weave your way through a safari medley that introduces you to the mighty Victoria Falls, a remote slice of the Okavango Delta and the African gems in between.
More on Houseboat safaris in Africa
Botswana is an excellent houseboat safari option for anyone looking to travel the waters of the Chobe River. One can view a vast array of wildlife as they venture down the serene river to quench their thirsts.
Expect to see huge concentration of elephants, the park supports the largest surviving elephant populations in the world, currently estimated to exceed 120,000.
South Africa with its many beautiful rivers and coastal areas has a wonderful water world waiting to be explored. Areas which include houseboats are Langebaan along the West Coast, Lake Jozini in KwaZulu-Natal, the Vaal River and many more.
If you are planning on travelling through Zimbabwe, Lake Kariba is one of the more likely houseboat destinations to consider.
Frequently Asked Questions about Houseboat safaris in Africa
How does the weather influence a safari?
While a safari holiday can be at any time of year, it is worth noting that seasonality will impact the type of experience you're likely to have as well as the cost of your safari. During the dry season, the wildlife tends to congregate… go there.
What is a typical day on safari like?
Life on safari has a rhythm of its own, largely dictated by the animal's movements. Generally, the most rewarding times for game viewing is in the cooler early mornings and also late in the afternoons when the animals are most active. A… go there.
What vaccinations should I get?
This is all dependant on the countries that you will be visitng and due to the status of certain vaccinations changing at times, please consult our experts before getting vaccines. go there.
Is it okay to drink the water?
In some parts of Southern Africa it is safe to drink the tap water, however it is highly recommended to stick to bottled water (mostly supplied) during your trip as even drinkable African water is completely different in taste and… go there.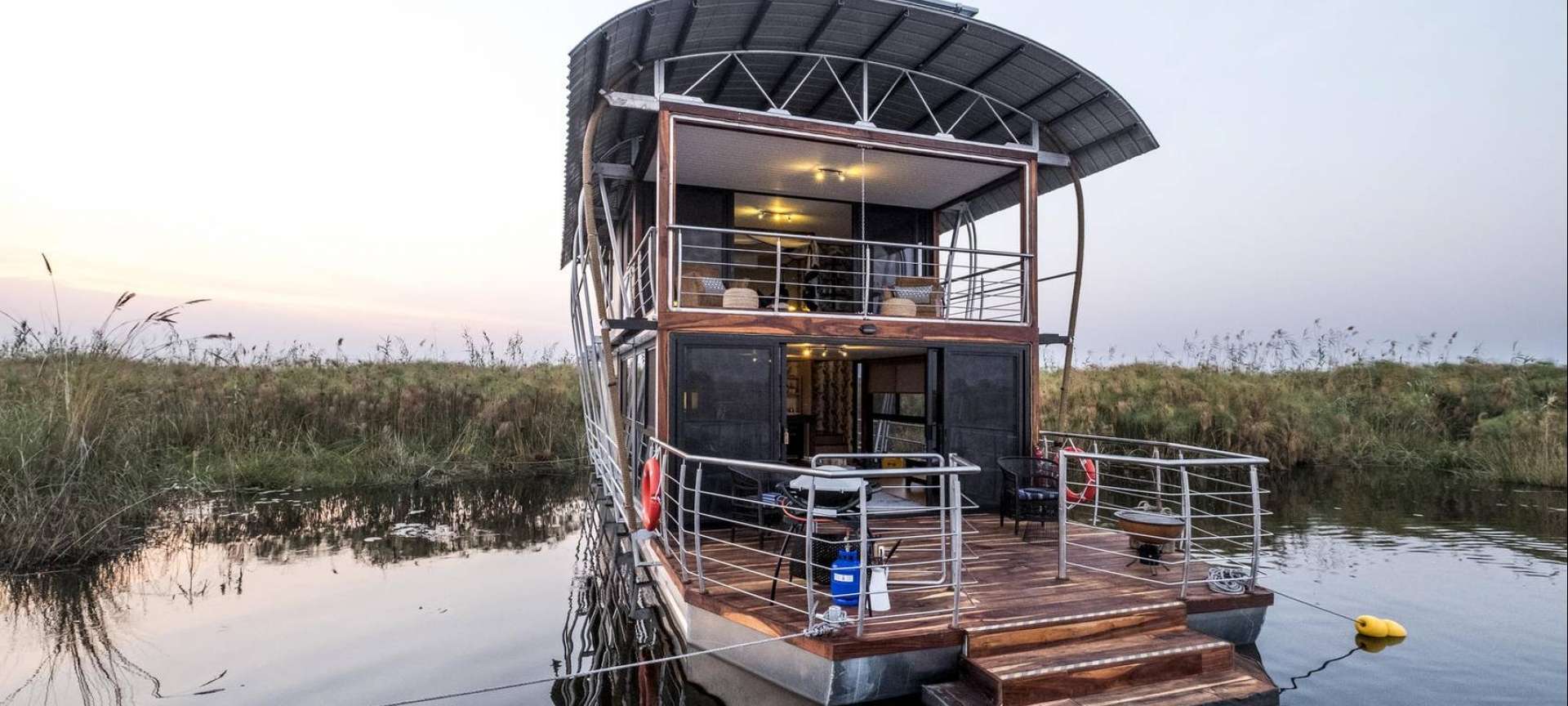 Reviews on our Houseboat safaris in Africa
Since the beginning, agents and staff of Discover Africa already work in a professional way for me to plan the trip. Their quick responses to my questions help us a lot before departing from our place to the Africa continent. When we were…
YT
from Hong Kong
This was my first safari. I didn't expect to be so pampered. Everything was first class. We had everything provided for us before even asking. We had a dedicated team at our service. Megan was on call whenever we needed something and she…
Saada
from Nigeria
Tanya was an absolute delight to deal with. From the first phone call she was extremely polite, professional and very eager to facilitate my requests regarding our safari. Our 3 nights at the V & A Hotel were fabulous and Motswari Game…
Debbie
from Australia
Perfectly tailor-made tours that take all your wishes and requests into consideration. All my expectations were beyond fulfilled.
Henrik Wetterstrand
from Sweden
Living afar and trusting in an organisation with whom you have no previous knowledge can lead to feeling of mistrust and wondering whether what we have paid for actually exists. A little more proactive communication would have eased those…
Tony Russell
I just wanted to thank Discover Africa and Karl Svendsen - the safari was great - we saw many more animals than expected including cheetah, leopard, many lions and even a three-day old elephant calf. Additionally, we had our own hippo…
Margaret Dean