Everything you need to know about your Mauritius holiday
Welcome to Discover Africa's Mauritius holiday guide. A Mauritius holiday offers the intrepid traveller the best that Africa's coastal destinations has to offer. From the legendary beaches with powder-white sand, to its rich cultural history. Curate your holiday experience and let us do the rest for you. It couldn't be more easy.
---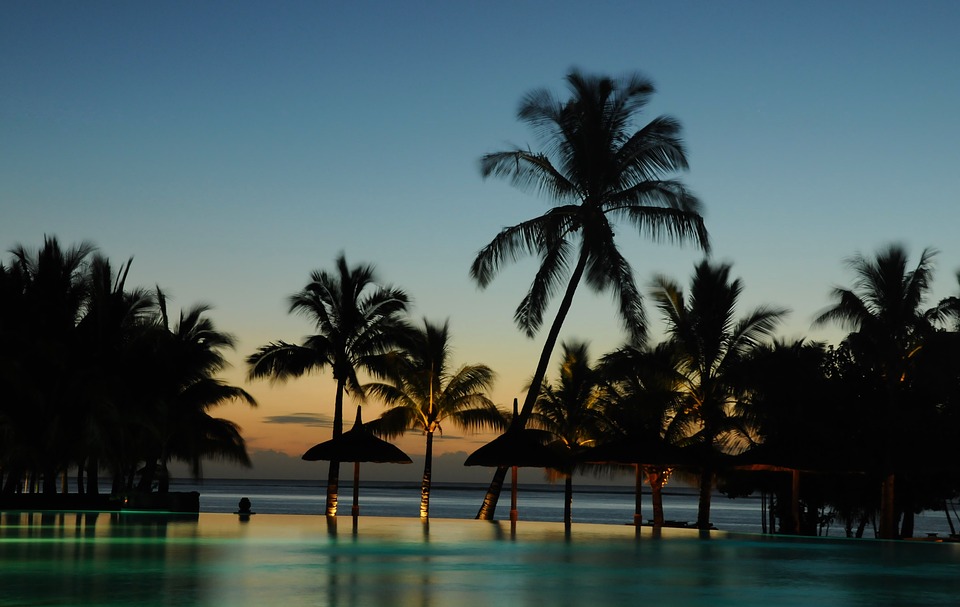 Mark Twain once said: "You gather the idea that Mauritius was made first and then heaven was copied after Mauritius." This paradise on Earth is the kind of tropical island fantasies are made of: powdery icing-sugar white sandy beaches shaded by swaying palm trees, crystal-clear turquoise ocean, year-round sunshine, lush forests and volcanic mountain backdrops – and some of Africa's best beach resorts. Lying off the coast of East Africa, Mauritius has something to offer just about everyone, from couples looking for romantic experiences, families in search of outdoors activities for kids, and adventure seekers who want to have an active, exciting holiday.
Mauritius has more than 300 kilometres of coastline, and much of it is covered in picture-perfect beaches. However, there's far more to the island than just sun loungers and sand. Underwater adventures are a big draw, with snorkelling and scuba diving spots all over the island to explore two-centuries-old shipwrecks, beautiful caves and caverns, hundreds of coral species and more than 400 marine animals, including deep-sea fish, dolphins, turtles and humpback whales. Mauritius also offers more water sports than you can shake a water ski at – everything from water skiing and kite surfing to kayaking to offshore islets.
The island's interior boasts beautiful landscapes and is packed with things to do, giving you plenty of reason to explore Mauritius beyond the beach. Think pretty hilltop villages, tea plantations, colonial houses, interesting museums, Hindu temples, artisanal rum distilleries, superb restaurants and botanical gardens for a start, and then there are the natural landscapes and wildlife: national parks and reserves where you hike through indigenous forest to spot rare birds, animal parks for kids of all ages and enough adventures to kick start your adrenaline, from horse riding and quad biking to canyoning down waterfalls.
The most popular part of the island is the northern coast around the town of Grand Baie, which is a tourist hub for hotels, resorts, restaurants, shops and bars. The west coast of the island, with its magnificent beaches, calm ocean and languid sunsets is most popular with families, while the east coast has some of the top luxury resorts and best beaches. The southern coastline is the least developed on the island, with a wild beauty that will appeal to nature lovers.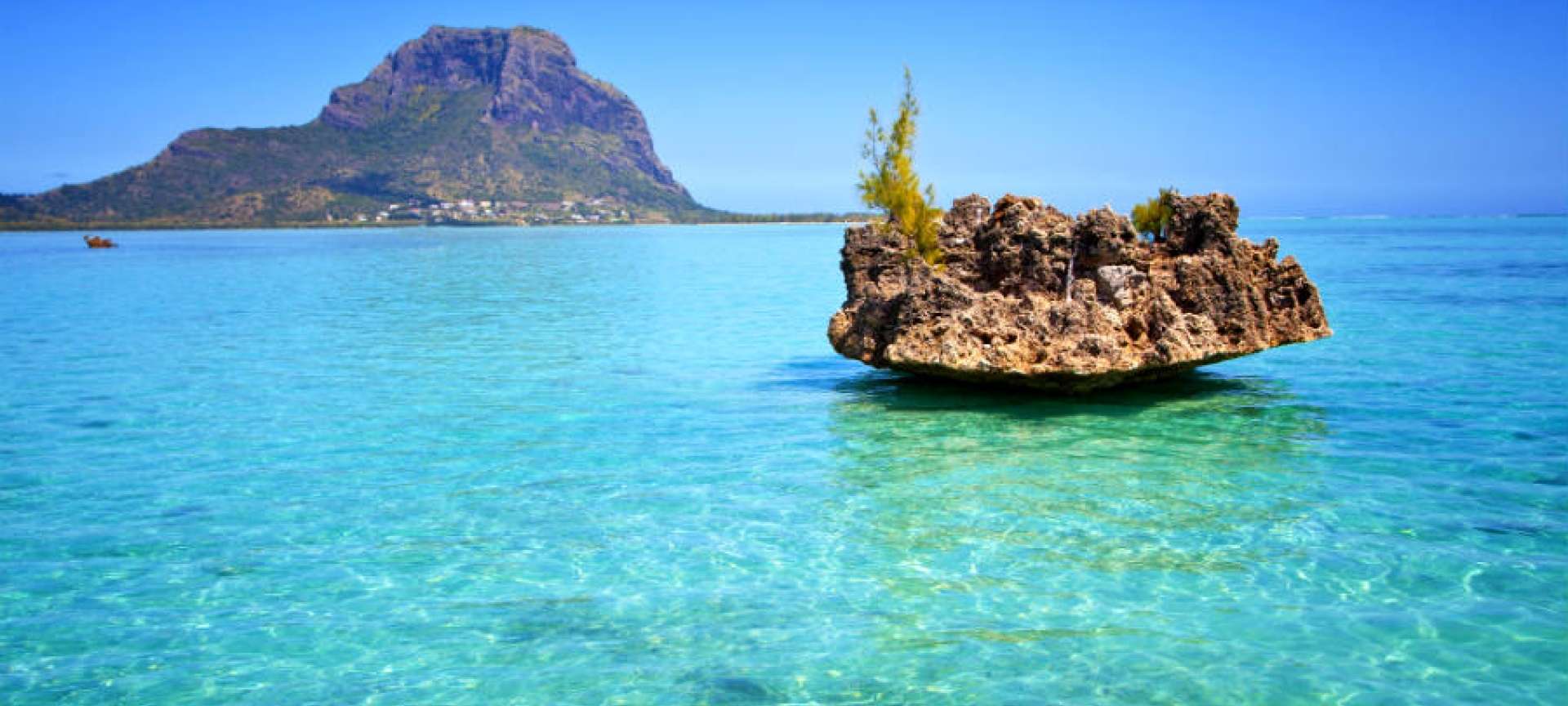 What makes Mauritius unique?
While Mauritius has some of Africa's best beaches, the island has far more to offer beyond its beautiful stretches of sand, and the sheer diversity of experiences makes this island very special. In terms of ocean activities, your days will be filled with everything from stand-up paddle boarding and surfing to scuba diving and yachting. Meanwhile, the island's lush interior provides endless opportunities for exploring the natural world: walk around a volcanic crater, go canyoning in dramatic gorges, abseil down waterfalls, hike in the hills of a national park to spot birds and in reserves of indigenous forest, feed giant tortoises and go horse riding through the trees. And though Mauritius isn't known for its wildlife, the island has several species that have been saved from extinction, making a visit to one of its animal sanctuaries a fascinating and unique experience.
Unlike other East African island nations such as the Seychelles, Mauritius is a great value-for money destination. The island is also home to many budget-friendly lodging options, from self-catering apartments to small family-run guesthouses, while the luxury resorts offer some surprisingly affordable packages. And if you're not on a budget, the best resorts on the island are truly world-class: think stylish and spacious villas, exclusive private beaches, manicured grounds, superb spas, award-winning golf courses and Michelin-quality food at a choice of multiple restaurants.
Out of all the Indian Ocean islands, Mauritius boasts the best gourmet cuisine: its food is a mixture of the island's rich cultural influences, and the wide array of excellent restaurants spanning Mauritian and international fare will delight foodies. Resorts offer plenty of fine dining experiences, while excellent restaurants are tucked away in some of the most beautiful corners of the island, from hilltops to the gardens of old colonial mansions. A particular highlight are the tables d'hôtes – small family-run eateries – which are great for trying authentic Mauritian cuisine. Even the cheap eats in Mauritius are delicious: the street food sold in markets and on the side of the beach is something to write home about.
Mauritius is a unique mix of French, British, Indian, Chinese and Creole people and has a fascinating history spanning centuries. Throughout the year there are festivals celebrating the religions and cultural traditions of the island's myriad inhabitants, while excellent museums and historical houses preserve stories from the past.
What wild/natural life can I see in Mauritius?
Mauritius is surrounded by coral reefs which teem with more than 400 marine species, including pinner and bottlenose dolphins, a variety of shark species (although these are rarely venture beyond the reefs and into the lagoon around the island that people swim in), sperm and humpback whales, colourful tropical fish and deep-sea fish such as tuna and marlin.
On land, the fruit bat is Mauritius' only native mammal, while the island is home to several introduced species. While Mauritian giant tortoises have gone extinct, giant tortoises from the Seychelles have been introduced to the island and there are several places where you can see them (and feed them). More than 100 species of birds have been recorded on Mauritius, including seven endemic species: the Mauritius grey white-eye, Mauritius kestrel, pink pigeon, olive white eye, Mauritian fody, Mauritius parakeet and Mascarene paradise flycatcher.
The best place to see endemic Mauritian species (some of which were saved from the brink of extinction) is Île aux Aigrettes, a small island reserve which is being returned to its pre-human state, and which protects birds such as pink pigeons and Mauritian fodies, as well as Mauritian fruit bats, two Mauritian native reptiles (day geckos and Telfair's skink), giant Aldabran tortoises from the Seychelles and a stand of old ebony trees. The lush forests of Black River Gorges National Park, in the south west of the island, are also a great place to go bird spotting.
In terms of plants, Mauritius has remarkable biodiversity for its size, with nearly 1000 species, around 300 of which are endemic. While the island has lost nearly all of its trees, Black River Gorges National Park protects the largest tract of native forest on the island, and there are other reserves where you can find native species as well as projects that are rehabilitating forest areas. The national park and the smaller reserves are the best places to immerse yourself in Mauritian plant life, while the Pamplemousses Botanical Gardens is an excellent place to learn about rare and endangered species.
What type of traveller are you?
A solo Mauritius holiday

Solo travel in Mauritius can be an incredibly rich experience

While Mauritius is known as a romantic destination for honeymooners and a great family holiday destination, the island is also perfect for solo travellers: it's safe, easy to travel around and offers a lot of activities that you could do on your own, with a guide or instructor or join up with a group to do. Highlights include scuba diving, snorkelling, hiking in Black River Gorges National Park, abseiling, canyoning and island kayaking, horse riding and stand-up paddle boarding.

For a buzz and the chance to meet other travellers, pick a popular seaside town such as Grand Baie or Flic en Flac, where you'll find tons of options for lodging, lots of restaurants and great nightlife options.

If you're looking to escape the crowds, stay on the southern end of the island, which has the least developed coastline and good access to some great natural attractions, such as Black River Gorges National Park.

A family holiday in Mauritius

Swimming with dolphins

Mauritius is an ideal family holiday destination and is great for kids of any age. The island offers great value for money on family holidays, with the choice of all-inclusive resorts and self-catering apartments and houses. Many resorts and hotels are child-friendly, offering children's swimming pools and play areas, kids' clubs and programmes packed with fun activities and services such as babysitting.

Whatever part of the island you're in, you're never far from a family-friendly activity: there's snorkelling and diving just about everywhere, water sports such as water skiing, paddle boating, kayaking and kite surfing, and animal parks where kids can feed giant tortoises, as well as amazing natural attractions such as Black River Gorges National Park and Tamarind Falls where you can hike in beautiful forests, go abseiling and canyoning and swim in rivers.

While there are child-friendly resorts on each side of the island, the western coast of the island is particularly popular with families because of the sheltered calm ocean. Look out for special deals at resorts for families, where they offer discounted rates for kids under the age of 12.

A romantic holiday in Mauritius

Mauritius isn't a top honeymoon destination for no reason…

Mauritius is one of the most popular destinations in southern Africa for romantic holidays and honeymoons, and it's easy to see why. There's not much that can top a tropical beach holiday for couples wanting a romantic break, and Mauritius' exquisite beaches and islets offer the perfect combination of sugary white sand beaches, swaying palm trees and crystal-clear calm sea for endless hours of swimming and snorkelling.

The island's huge number of luxury resorts are particularly geared up for honeymooners and couples looking for romance: some resorts are adults-only, and many have suites and villas that are designed with privacy in mind (think private terraces, gardens and infinity pools). Many properties offer special couples or honeymooners packages including special touches and pampering such as sparkling wine, in-room spa treatments, round-the-clock butler service and romantic candlelit dinners for two.

Adventurous couples are spoiled for choice in Mauritius, with endless outdoors activities to pick from, such as hiking and canyoning in Black River Gorges National Park, scuba diving at fantastic sites all over the island, windsurfing and kite surfing lessons, catamaran trips to offshore islands and multi-day kayaking trips to uninhabited islets where you camp on the beach at night.

Each side of the island has a different character, but all have resorts and hotels where romantic couples can find an idyllic place to stay. If you love a buzz of nightlife and restaurants, stay in Grand Baie on the northern end of the island or Flic en Flac on the west coast. For a quieter ambience, pick the east coast, and for the wildest, least developed stretch of coast, head to southern Mauritius.
Budget-friendly holidays in Mauritius

It doesn't cost much to have an excellent time in Mauritius

The top tip for budget travel in Mauritius is to travel during the off-peak season (May to September) to get discounted rates on flights and lodging.

The best lodging option for a budget-conscious trip is a self-catering apartment (Flic en Flac has the best selection) if you're travelling solo or as a couple, or a house if you're a family or group of friends. Shop for fresh produce at village markets and for the catch of the day from fishermen on the beach.

In terms of transport, hiring a rental car can be cost-effective if you're travelling in a group, while solo travellers can take advantage of public buses to get around the island on a budget.

There are many attractions in Mauritius and things to do that are either free or cost very little such as hiking to the top of Le Morne Brabant. Public beaches are free and there are plenty of budget-conscious refreshments to eat and drink, from fresh coconuts to cut-up pineapple to eat like a lollipop. Buy yourself a snorkel and pair of goggles and pay nothing to explore the underwater life of the island.

Try our African Safari Cost Calculator

Affordable holiday in Mauritius

Mauritius' resorts – many of which are in the mid-range category – offer excellent value for money for an affordable trip with all-inclusive packages that cover lodging, meals and activities, while an affordable alternative to a resort stay is renting a self-catering house or apartment near the beach.

Mauritius is all about activities, and the costs of these can add up, especially if you're travelling as a family. However, there are many things to do that don't cost very much, such as hiking in Black River Gorges National Park and to the top of Le Morne Brabant, buying your own snorkelling gear and exploring the underwater world of Mauritius' coral reefs, visiting tea plantations and artisanal rum distilleries, and walking around lush botanical gardens.

Renting a car or scooter in Mauritius is not expensive and it's the best way of getting around the island (and better value than taking private taxis). If you have your own transport, there are plenty of attractions to visit, such as the island's many public beaches and bustling food markets that won't cost you anything.

To get discounts on hotel rates and flights, travel during the low season of May to September, which has slightly cooler temperatures than in summer but more sunshine and day time temperatures in the 20s.

Try our African Safari Cost Calculator

Luxury holiday in Mauritius

A couple strolls along one of Mauritius' many luxury resorts

Luxury travellers are really spoilt for choice in Mauritius: the island has a wealth of superb high-end resorts scattered across its northern, southern, western and eastern coasts. These luxury properties are what island dreams are made of: expansive gardens full of trees and tropical plants, beautiful rooms, spacious suites and exclusive villas with private gardens and swimming pools, idyllic resort-only beaches, gourmet food in several on-site restaurants, beach bars, wonderful spas, 24-hour butler services, and more activities than you could fit into one trip, including all the water sports you can think of, as well as yoga, massage and Creole cooking lessons and some memorable authentic experiences such as a sunrise sail with a local fisherman or a home-cooked meal in a family home.

Most people choose to just stay at one luxury resort on their trip, and many resorts offer packages that include everything from food, poolside cocktails and spa treatments to water sports lessons, but if you want to explore the island rather than spend your whole holiday on the resort grounds, there are some lovely boutique hotels which are more geared for travellers who'll be eating out and doing activities in other parts of the island.

Try our African Safari Cost Calculator
---