Everything you need to know about your Chobe safari
Welcome to Discover Africa's Chobe National Park safari guide. A Chobe holiday offers the safari-enthusiast the best of Africa's bush and wildlife. From the legendary Savuti lion pride, to the elephant herds that dot the landscapes with their majestic presence. Curate your safari experience and let us do the rest for you. It couldn't be more easy.
---
Travelling to Chobe
Chobe Riverside

As a well-travelled Frommer's guide writer to the region says, "Chobe is all about the river". This is where the best, most varied sightings are, she says, and yes, it's home to the densest concentrations of game. This is especially true in winter, when the lovely sapphire blue Chobe offers a ribbon of opportunity for game to come to drink deeply and cool off. Forest and floodplains line the Chobe River, and besides some semi-permanent pans further south in the park and the Linyanti River, there's not much other water to be had in dry season. This then, is where the main action takes place. It is a magnet for elephant – sometimes they dot the floodplain for as far as they eye can see – and buffalo. Lucky guests cruising along the river can see lion on the banks, and rotund hippopotamuses slumber and wallow in the shallows. Every so often a slug of a croc will be seen, basking in the sun like all reptiles love to do. This is also virtually the only place in Botswana to find Puku antelope and the Chobe bushbuck.

The mighty Chobe river is a wildlife magnet - especially in the dry season when water is scarce

The Riverside is also close to the most accessible point of entry to the park, the town of Kasane, and is popular with families, couples and solo travellers alike. Lodges and accommodation are scattered along the Chobe River – most establishments are not within the boundaries of the park itself and a couple are even on the other side of the river, in neighbouring Namibia. There is also the option of a tented or mobile safari to consider: operators set up camp – some a lot more luxurious than you might expect – in a private space within the park, which means no rush for the gate on the early morning game drive. The Chobe River is also where the distinctive houseboats moor and where river safaris take place in slipper-shaped craft. This area (also sometimes called Serondela) is a megatick for birders year round. Author of Birds of Botswana, Peter Hancock, recommends the Kasane Rapids to keen birders. "This is the best place in Botswana to see African Finfoot, Half-collared Kingfisher and Rock Pratincole [which nest here]. It is also a good place to see Pel's Fishing Owl. In addition, there is a large, active heronry at the rapids where significant numbers of Yellow-billed Storks nest annually."

The African Finfoot is a Chobe native Credit: Mathias Putze via hbw.com

Highlights

A safari boat cruise. Few parks in Africa can offer this Chobe staple: languid safaris, safely afloat on the blue, blue river, getting crazy close to myriad herds and birds – and from a wonderful vantage point. A languid sunset cruise in one of the nimble river boats that ply the watercourse is a great contrast with rocking about the plains in a vehicle. It would be delicious even without sharing the space with big game. Yet elephant by the hundred can be seen during their social drinks hour, hosing themselves down, applying soothing mud to the skin, and interacting in endless fascinating ways. Crocs, buffalo, hippo and water birds such as spoonbills and kingfishers add to the show.

Tiger-fishing. The Chobe is home to over 90 fish species, but king of them all for anglers is the tigerfish, the fastest freshwater fish in Africa. This vigorous striped predator has an average weight of 10 to 12kg (the record, if there isn't some fishy exaggeration going on, is a 70kg monster) and they like to fight back. The Chobe is also home to gigantic catfish, or barbel, bream and Zambezi yellow fish. Note: most lodges practice catch and release.

Photographic safaris, another Chobe Riverside speciality: specially kitted-out safari boats for photographers. Photo boats come with swivel seats and arms upon which experts can mount their gear; some of the better outfits even provide the camera and lenses. Guides know both river and photo opportunities intimately and will share their tech knowledge, so snappers have freedom to concentrate on the shots. Dedicated photo trips that combine time on the plains (in a vehicle with bean bag mounts) can also be booked. Excellent for solo travellers and couples.

Tiger fishing is a drawcard for avid anglers

All things great and small besides umpteen wrinkly elephants, spotted hyena, impala, bushbuck, sable, wildebeest, kudu and giraffe can be seen. In 2017, Travel Africa magazine noted that there were 40 lion in four prides that hunted along the Chobe Riverside. Bird specials (some of which are summer migrants) include osprey, African skimmers and that leopard of the bird world, Pel's fishing owl. Surprises may include water lilies in the river, the size of the ants, bushbabies in the trees and the eerie squeaks and whistles of Peter's Epauletted Fruit Bat. Also, remarkable Great White Pelicans that "commute" almost daily from the Chobe River 300km south to feed fish to their chicks on Sua Pan. "Now that's parental dedication!" says Birds of Botswana co-author Peter Hancock.

Houseboats. Happiness is floating on the Chobe at night, the deck washed with starlight, hippos honking and hyenas whooping in the distance. There is a handful of houseboats to choose from. From these floating lodgings, river and game safaris can be arranged (game viewing can of course happen from the deck, but smaller boats will take you out specifically to go game-hunting). These are generally all-inclusive experiences, and popular with families and honeymooners. Meals are of good quality although check whether Halaal and Kosher requirements can be met. The itineraries are relaxed and tailor-made. As some of the craft operate from Namibian waters, there is some extra paperwork.

The amazing Peter's Dwarf epauletted fruit bat Credit: Dan Logan

Savute

The often biscuit-dry, wild and eternally surprising Savuti region (also spelled "Savute"; it means "mystery") is an entirely different experience to the Chobe Riverside. At its heart is the enigmatic 100km-long Savute Channel, which follows no laws visible to humans and flows only when it will – remaining dry for decades at a time. Tiny shifts in the tectonic plates below may hold the answers to the cycle, as might high water levels in the Zambezi and Chobe. Author Mike Main explains that in years when the Zambezi has exceptionally high water, the Chobe can flow backwards towards the Linyanti section. "If the Linyanti rises sufficiently, it will flood into Zibadianja Lagoon which, in turn, will overflow, flooding the Savute Channel once more."

Whatever the source of the mystery, the Savute Channel is certainly erratic. Main says that David Livingstone found it flowing strongly in 1851 and hunter Frederick Courtney Selous saw it run in 1874. After a long wet period, "I walked the length of the channel in 1981 and it was drying up," says Main. That drought lasted 30-odd years, resulting in spectacular and innovative animal behaviour. In around 2010 the Savute Channel flowed once more, and it is currently dry. It winds through the Gubatsaa hills to seep into the vast, flat floodplain of the Savute Marsh.

Water equals life in Africa, so the channel changes the landscape. The water transforms the Savute Marsh and Mababe Depression into wetlands, attracting literally hundreds of thousands of birds and beasts. One August in 1980, after the channel had been flowing for some years, a one guide remembers looking out over the marsh and ticking off "two huge herds of buffalo, a pride of 27 lions, a pack of wild dogs, zebra, giraffe, warthog, impala, sable, tssessebe, wildebeest, waterfowl and walking off the marsh towards us, a honey badger".

Savuti's grasslands and savannah woodlands bloom when it rains and food is abundant. This is when elephant herds stride into the picture to feed. The wide plains are also full of young antelope, the zebra migration, and many migrant birds arrive.

Savuti is possibly less appealing to visit than the Chobe Riverside for families with small children. But it is the kind of place safari addicts keep returning to, as transformation is always around the corner…

The Savute Marsh is enigmatic and hautingly beautiful

Highlights

Raptors and rollers, elegant eagles, feisty falcons, vultures and all manner of birds of prey soar over these habitats – few other places in Africa can compete with the numbers. Other species abound too. "Bradfield's Hornbill is widespread throughout Chobe National Park, with regular influxes of large numbers of birds to Savuti during winter months," says Peter Hancock, co-author of Birds of Botswana. "We don't know where they come from or go to, but many stay to breed during summer. The female seals herself into a nest hole (tree cavity) and is provisioned during incubation and brooding of the chicks by her mate. This has led to the Setswana proverb "Korwe ke bapala tsetse" meaning that it is the male's job to fend for the family. Good ticks in Savuti are Rosy-throated Longclaw, Magpie Mannikin, Black-winged Pratincole and Common Quail (during summer), Kori Bustard with Southern Carmine Bee-eaters riding on their backs, hawking insects, Grey Crowned Crane, Pallid Harrier and Montagu's Harrier, Mosque Swallow and Slaty Egret (when the marsh has water)."

Expect the unexpected: Savuti's changeability has resulted in fascinating animal behaviour. Imagine lions that preyed on sub-adult elephant and leopards that caught catfish in the drying mud of the channel. Photographer James Gifford, who spent two years in the region to make his book Savute, Botswana's Wildlife Kingdom, recently captured both these rare behaviours. Back in the 1990s, wildlife couple Beverly and Dereck Joubert had recorded 74 elephant kills by an infamous Savute pride, an unusually large alliance of the predators up to 30 animals strong. Conditions at the time probably contributed (the marshes were drying up once more). But these pioneering lions' skills have been passed on to new generations of cubs, and every so often, a report emerges of another elephant kill. Gifford knows Savuti and its sights and sounds better than most. It's not all hunts and drama; smaller creatures offer much joy. He describes the "lilting call of the rufous-naped lark" singing to attract a mate from one of the marsh's many termite mounds – and the exceptional feeling of space. "The beauty of Savute is that the place metamorphoses during the year," says Gifford. "During the rains the marsh transforms from a wasteland into a lush paradise."

When the Savute Channel flowed, Savute's different habitats "led to a kaleidoscope of species that had to coexist with each other," says Gifford. "Now the channel is dry, the pumped waterholes attract a remarkable diversity of species. I have seen jackals hunting doves, wild dogs hunting impalas, tawny eagles chasing red-billed quelea all at one waterhole. Sometimes it seems like different species become more tolerant of each other when water is scarce – it is not often you see elephants, warthogs and spotted hyenas all sharing a waterhole at the same time. The photographic potential was (and still is) incredible."

Ancient art - search the rocks of the Gubatsa Hills for delicate, stylised paintings of buffalo, giraffe, the magical eland and other animals. They were painted in natural ochres, blood and possibly snake venom up to 1,500 years ago by the San people. They still shine despite being fully exposed to the elements.

Gubatsa is also home to a gathering of ancient baobab trees, their enormous trunks up to 7m around. They are usually fairly solitary, so a "grove" like this is unusual. Baobabs are sometimes called "upside-down trees" as their bare branches look like roots, but there's nothing silly about these giant trees. They are revered by many people, and they are life-giving. People can and do eat the seeds, leaves, roots, flowers, fruit pulp and bark and the tree has antimicrobial, anti-malarial, and anti-inflammatory activities. In drought, elephants consume the bark, which stores water: the baobab is unusual in that it can regenerate after such attentions. The large floppy flowers are pollinated by bats.

A dazzle of zebra - masses of plains or Burchell's zebra trek through Savuti's grasslands in the rainy season, a shimmering spectacle of stripes. It is weather dependent, but the best months to hope for migration sightings are November to December (when they usually arrive and foal) and March and April (when they are moving back north to the rivers). The predators won't be far behind… Some also pass through the Nogatsaa region. This is a phoenix-like phenomenon: game fences erected in 1968 to prevent the spread of foot and mouth disease cut off ancient migration routes to the Nxai and Makgadikgadi Pans and certain of these barriers only came down in 2006. Somehow, the route was etched in the consciousness of new generations of zebras, and they began making an annual there-and-back-again trip from the Chobe and eastern Okavango that is actually the longest migration in the word. Rains trigger the movements, and two separate routes have been identified.

Savute is in the southwest of Chobe National Park, and so a very long drive from anywhere. Fly in from Maun if you can: journalist and author Gill Staden recommends spending the extra money to fly between camps. "The views are amazing and have to be part of a Chobe experience." Flights take about 40 minutes from both Maun and Kasane; some lodges will have their own airstrip, and there is Department of Wildlife and National Parks airstrip too.

If driving is part of the adventure, ask about the state of the roads. From Kasane to Nogatsaa the road is first very sandy, then you hit clay (what is called black cotton and as slick as ice when wet). From Nogatsaa to Savuti is another 100-odd km. An alternate route skirts the north and west of the park and you enter through Goha gate. There are fine accommodations in Savuti, as well as a public camp site.

Practical information

Savuti is more remote, and so has less traffic than Chobe Riverside experiences.
A 4x4 vehicle is required to negotiate the terrain. A good map and GPS are invaluable. Consider hauling extra fuel as the sand is heavy on consumption. Fuel is only available at Kasane and Maun.
Savuti has a public campsite with 14 shaded sites (18 33 55 S; 24 03 48 E). It is not fenced, so encounters with animals are likely – visitors who are comfortable with this will enjoy it more! It is best not to walk to the ablutions at night. One visitor writes of hearing rustling as they barbecued; their torch illuminated a lone elephant, scrunching branches just meters away. Don't pack citrus, which elephant adore. Each site has a barbecue area; the ablutions have hot showers and flush loos. There is a tuck shop that sells firewood and drinks. Rhinovlei, Harvey's, Marabou and the Pump Pans are within easy range, says SKL, that company runs the camp. Contact them on +267 686-5365 or Email [reservations@sklcamps.co.bw](mailto:reservations@sklcamps.co.bw).
Mobile camping safaris, too, are set up in unfenced areas in Savuti, but being in a group with experts will shift this from a scary to a thrilling experience for most. And there will undoubtedly be better food and loo paper!
Unfenced camps and small children don't always go together – and driving long hot distances may also not suit the youngsters. You will know your family's limits.
Savuti allows full immersion in natural rhythms and diverse landscapes. It is for those who enjoy the deep peace (and occasional visceral drama) of the African bush. Wonderful for solo travellers (as game drives and meals at lodges are often shared), photographers, couples celebrating a special moment together and more adventurous family parties.
Malarial protection is recommended, although the risk is not especially high when dry. Ask your travel specialist or health care practitioner to help you decide what prophylaxis will suit you best. Wear long sleeves and trousers at dusk, and use repellent. If you experience fluey symptoms, headaches, nausea or diarrhoea, get tested immediately, even if it is weeks after you return.
The closest gates to Savuti are the Goha Gate (30km), Mababe Gate (56km) and the Linyanti Gate (40km).
Charter flights limit luggage to just 20kg and all bags must be soft to fit into the tiny craft: no shell suitcases!

Back to regionsChobe and Moremi Adventure Safari

Nogatsaa and the Southern Private Concessions

There are two more areas within this 11,700km2 wilderness to explore, both very distinctive and far more remote than the bustle of the Chobe Riverfront. These are Nogatsaa, and Linyanti.

Nogatsaa, an off-the-beaten-path sweeping expanse of grasslands with mopane and deciduous woodlands, is only 80km south of Kasane, but feels like another world. There is just one lodge in the area (at Kwikamba Pan, opened in 2017) and the tricky deep sand and notorious 'black cotton' soil in the area tend to keep all but the most tenacious of self-drive vehicles at bay. This means there is space, glorious space, all lit by big blue Botswana skies. The clay-bottomed pans here are magnets for game and provide water well into the dry season: herds of elephant, buffalo and antelope stop by. Interesting species include oryx (gemsbok), eland, roan and the delicately limbed oribi. Boreholes now top up key drinking holes when it's dry, and so the area is never deserted, although it's not the best destination for those desperate to tick off key species within 24 hours. This is a place for repeat safari goers who will relish the pure wilderness experience, couples wanting a remote and beautiful bolthole, or adventurous families and groups keen to explore on a mobile safari or private guided tour. The game is less used to traffic, and can be skittish, but this will change. A little further south of Nogatsaa is Tchinga Pan, and there are hides at various water sources in the area too, perfect for those who like to stretch and picnic between game driving stints (check whether they are in good repair). The oft dry Ngwezumba River runs to the west of the Nogatsaa area, and has some beautiful trees along its length – the road further south to Zweizwe Pan and Goha Gate runs alongside it.

Next up: Linyanti. This is a beautiful part of Chobe, located on the far western boundary, which runs along the Linyanti River for just 7km or so. Across the river is Namibia; further south the wilderness extends to Moremi and the Delta. It's blessed with lagoons, wetlands and floodplains, dramatically different terrain to Savuti. Lush riparian woodlands (sausage trees, jackalberry) dot the landscape and contain the birds that enjoy this habitat. There is a public campsite but also a number of permanent tented safari camps and lodges, some dripping with style and comforts. This is especially true for the private concessions that extend the wilderness beyond Chobe's borders: the Linyanti Game Reserve and Selinda (where one can go exploring by mokoro, the canoes of the Okavango). A number of the great names in the African safari world have signature camps in this slice of wilderness, where roads are few and far between and expert guides seek out superlative game encounters. Guest numbers in the concessions are limited, and lodges offer walks and in some cases, horse riding. So this is a perfect place for adventure – as well as romance. During busier times of the year (like school holidays as well as high season), going private guarantees being the only vehicle at a sighting.

The permanent Linyanti River that gives the region its name becomes the Chobe River further north, and so this region too is the stomping ground of many, many elephant, hippos and crocs, especially in dry season. Other wildlife specials in the area are big-eared "painted" wild dogs, rare cheetah, sable and roan, those neon painted darts called carmine bee-eaters, red lechwe, and leopards. It's a great claws and paws area, with plenty of predator action.

For the average visitor, driving in all the way across Chobe National Park – or from Maun or Namibia – will be "brutal" as one chap on Tripadvisor put it. Aside from adventurers who like nothing better than to take a vehicle where few have gone before, this really is the time to opt for a flight. Then, if the budget allows, check in at a fine lodge, where the excellent staff will ensure you don't have to lift a finger, never mind decipher a map or tackle the marshy areas. Flying in is one of the great Chobe experiences in its own right as charter flights zoom across the great expanses of the park, puffy clouds throwing shadows on pebble-sized ellies.

Nogatsaa is an off-the-beaten-path sweeping expanse of grasslands with mopane and deciduous woodlands

Highlights

Deal a pack of (wild) dogs: The Linyanti area is supposed to be one of the best places to encounter these characteristic animals, which are nowhere common but always sought-after. Even fenced reserves can't keep wild dogs in – they are remarkable nomads, often covering huge areas. But they have been known to den in the region, which means that for a time, they stay put. Botswana has a third of the remaining population, and northern Botswana is their favourite. Kasane-based conservation organisation Caracal's Dr Kathleen Alexander says domestic dog diseases and road accidents are a threat to the painted dogs, but Chobe offers a haven from both.

Walk, ride, paddle: The Selinda Spillway is another erratic watercourse, but when it contains water, paddling in mokoros – traditionally wooden, now often aluminium canoes – is possible, and a silent (if somewhat strenuous) way to experience the bush. The best times for this activity are June to August, when floodwaters from Angola peak. The concession areas of Linyanti and Selinda also offer the chance to do bush walks, not available to most lodges in the Chobe National Park itself. Coming upon a creature as small as a warthog – never mind an elephant – on foot can fill one with awe. Lastly, the occasional operator offers horse safaris for competent riders, a surreal chance to play centaur and admire game at close range.

Avian attractions: Nogatsaa doesn't have the big rivers that attract some of the flashier bird species, but Peter Hancock, co-author of Birds of Botswana notes that the area has a host of specials. Look out for Western Banded Snake Eagle, Orange-winged Pytilia, Brown-backed Honeybird, Green-backed Honeybird, Racket-tailed Roller, Stierling's Wren-Warbler, Purple-banded Sunbird, Northern Grey-headed Sparrow, African Emerald Cuckoo, Miombo Rock thrush, Magpie Mannikin, Bearded Scrub Robin, African Goshawk, Pennant-winged Nightjar, Three-banded Courser, Isabelline Wheatear (if you are exceptionally lucky, it's only been seen once in the area as have a few other of these species), Dickinson's Kestrel, Lizard Buzzard, Croaking Cisticola, Cuckoo-finch, Western Marsh Harrier and Woodland Pipit.

Starry starry nights: Far, far away from any serious light pollution, the enormous African sky glitters like the Queen's jewels. Dusk turns to dark abruptly in Botswana, and the lightshow begins. Some of the best-known sights at the right time of the year are the flashy planets Venus and Mars, and the arrangement of stars known as the Southern Cross. The heavens also contain the "Big Five of the African Sky" according to the Astronomical Society of Southern Africa: celestial deep-sky objects. These are the flickering Southern Pleaides (an open star cluster), omega Centauri (a globular cluster), the eta Carinae Nebula (a bright nebula), the marvellously named Coal Sack (a dark nebula), and our own expansive galaxy, the Milky Way. When the stars come out, so do the night creatures. Listen for the initially alarming yowls of [bushbabies](https://www.youtube.com/watch?v=SMgwBgQi_jk), the snickering spotted hyena, and of course lion roars, which can be heard for up to 8km away and if close, reverberate in your chest. The fiery-necked nightjar is a quintessential sound of the bush. Moths take to the air, as do bats, included "megabats": fruit bats with ethereal calls. Of course, canvas walls bring all these delights so much closer. Mobile safaris and many lodges will offer dinner under the stars, while some stellar accommodations have "star beds": safe places to sleep outdoors under a mere mosquito net and starlight.

Nogatsaa is about 80km south of Kasane, but the roads may not be accessible when wet.

The Linyanti private concessions border the Linyanti River (Namibia is over the water) and stretch further west and south.

Wild dogs are best viewed in this area, however, sightings are not guaranteed

Practical information

Charter flights limit luggage to just 20kg (including hand luggage and cameras) and bags must be small, soft and flexible to fit into the tiny craft: no shell suitcases! Bags should be no bigger than 62cm long, 30cm wide and 25cm high. (Many lodges offer complimentary laundry services so you can pack light.) Flying is generally essential when visiting the Linyanti and Selinda concessions. It will affect the budget: a flight from Kasane to Savuti, for example, can set you back around $325 excluding Vat.
One cannot yet fly to Nogatsaa; the lodge in the area organises land transfers.
Private reserves can offer guided walks, off-roading to pursue game sightings, and horse-riding safaris.
Linyanti is a good add-on to Okavango, Moremi or Chobe Riverside destinations.
Self-driving in the Linyanti area is limited: there are not many game drive roads in the area to ramble around – another reason why choosing a lodge in this area makes sense.
The Linyanti public campsite is run by SKL (GPS: S 18 16.228, E 23 56.163). There are five sites with river views and their own standpipe and barbecue area. Each site can hold a maximum of eight people and three vehicles. Fees are charged according to nationality, as are Chobe National Park fees for both individuals and vehicles. Park fees must be paid to the Department of Wildlife and National Parks in advance or at the park gates; in 2018 these amounted to P120 pppd and P50 per vehicle per day. Contact SKL on +267 686-5365 or Email [reservations@sklcamps.co.bw](mailto:reservations@sklcamps.co.bw) to book.
Baboon and vervet monkeys can and do raid supplies. As Gill Staden says, it's vital to understand that that "animals have a much better sense of smell than humans. Humans tend to think that if food is not visible then it won't be found. Wrong. Keep it in containers which do not allow the smell to get out."
There is currently no public campsite in the Nogatsaa area.

Back to regionsExplore 3 Indian Ocean Islands
Enter wonderland. Tucked up against Botswana's northern border with Namibia, the Chobe National Park is the ultimate haven for vast herds of elephant – as many as 120,000 of the charismatic animals depend on its life-sustaining waterways as the dry season kicks in. Nowhere else on Earth has more of these remarkable giants; many travel from neighbouring countries to this, the Elephant Capital of Africa. Of course, they're not alone. Quintessential African game species such as buffalo, zebra and wildebeest swirl around the 11,700km2 park, trailed by the big cats: lion, leopard and cheetah. Spotted hyena are common, wild dog less so, while hippo, crocs and water-loving antelope like the red lechwe call the park home. The skies are alive with some 450 bird species.
For many, the focal point of this famous park is the flashing blue Chobe River itself. It's described as one of Africa's most beautiful rivers, winking at the world through its fringes of jackalberry and ana trees. The beauty of Chobe Riverside and the tiger fishing, safari cruises and riverside lodges that accompany it make this the Park's most accessible game-watching destination, and it can get busy.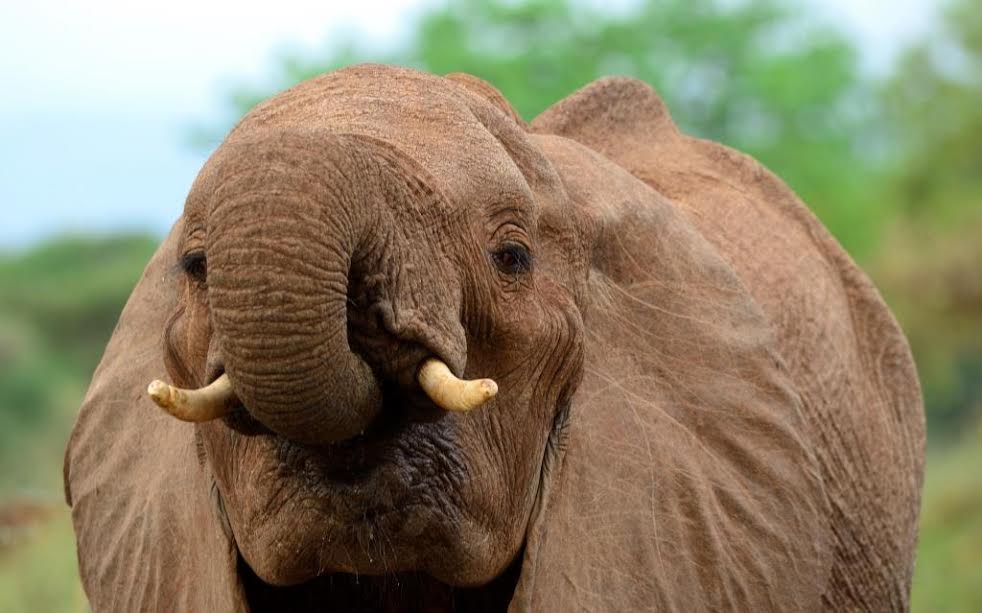 Happily, there is plenty of room in Chobe National Park and other habitats further afield to explore. Savute is the best known: a crispy dry region that inexplicably turns into wetland on the rare occasion water flows through the Savute channel –famous for elephant-hunting lions. Little-visited Nogatsaa, to the south of the Chobe River boasts a cluster of clay pans, valuable drinking holes that last well into the dry season. Last is Linyanti, a wedge in the north-west of the park, rich in floodplains, woodlands and predators like wild dog. Plus the borders of Chobe are extended by various private concessions, like Selinda and the greater Linyanti area, which offer superlative, exclusive experiences away from the crowds. Top-quality, differing experiences can be had in all these locations.
The enormous ecosystem is blessed with a range of accommodations options, from top-end lodges which will anticipate your needs, to more pared down nights under canvas. Specialised experiences cater to many tastes, be it birdwatching, wildlife photography or fishing. Most Botswana guides are highly skilled and experienced, ensuring you're best placed to see marvels on game drives and cruises. Imagine cruising out early, before the sun warms the dust, and seeing a lioness erupt from hiding to topple a buffalo calf – and the calf then being rescued by a snorting mass of protective aunties. A python slowly, slowly swallowing an impala. Or a joyous herd of elephant, teaching new floppy-nosed babies how to swim… As a guide working at a lodge in Savuti wisely says, "Yesterday's not today; today's not tomorrow". The bush is ever-changing, from season to season and visit to visit. Every pink-tinged dawn is an invitation to adventure.
Chobe Fast Facts
Chobe and its animal inhabitants have been protected since 1968
The park stretches over 11,700km2
Four of the Big Five roam the bush (and rhino have been reintroduced to Botswana, so chances to see them will increase in years to come)
Eyes on the sky: 450+ bird species can be seen
More wise and wonderful elephant than anywhere else on Earth
Located in a country that has banned hunting
Meet the Locals
Puku: a medium sized and rare antelope that likes wetlands and floodplains; males whistle to tells others to stay away from their territory
Wild dogs: rare, rangy, gregarious hounds that hunt in packs (rather messily). Also called painted dogs or wolves.
Buffalo: like enormous cows at first sight, until you realise they're just great slabs of muscle capable of violence. Some say they look at you "as if you owe them money"… respect.
Secretary birds: long-legged birds of prey that dispatch snakes with a kick and have glorious eyelashes.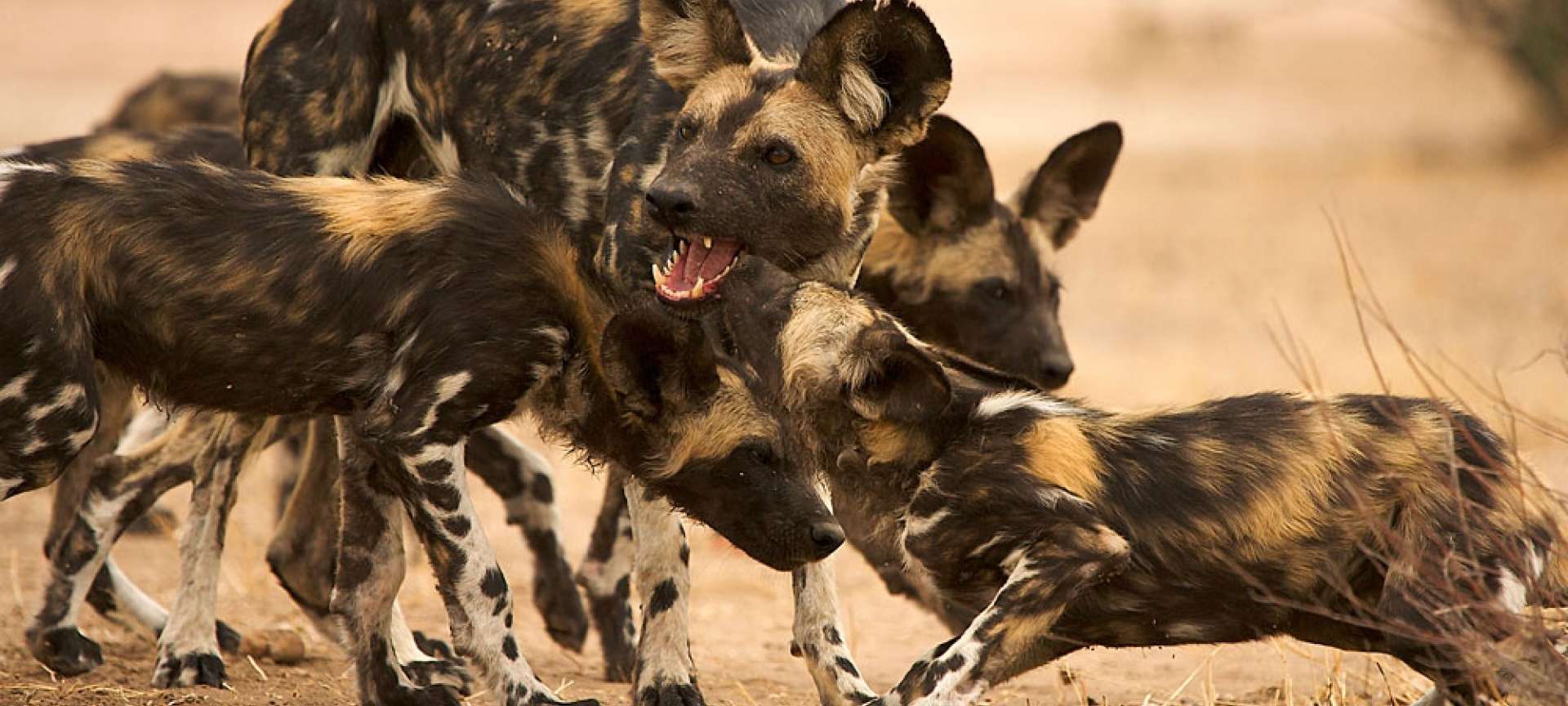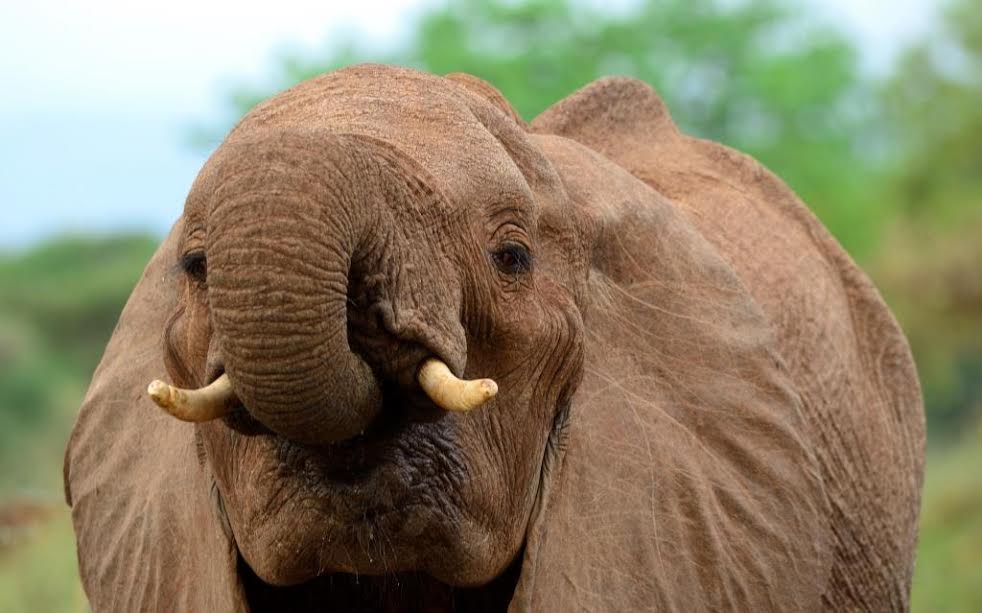 Solo Safaris in Chobe

Photographic safaris in Chobe can be arranged by road, water or even air

Solo travellers looking to safari in Chobe National Park are spoilt for choice – especially those who have a little more to spend. The only limit to consider when enjoying Chobe's delights? The prospect of self-driving within the park. Even highly skilled local 4x4 drivers, used to the lonely routes, deep sand and unexpected elephant encounters might not consider driving too far alone; if planning any park transects it is highly advisable to set out in company and with the right equipment. The exception may be main routes in the Chobe Riverside area. This gets so busy in season that should a vehicle run into trouble, rescue won't be too far away. For anyone unfamiliar with the bush, it will be infinitely more relaxing to join a tour, hire a guide, or book in at a lodge that caters to all needs and offers game drives.

Solo travellers can indulge in the specialist activities they are passionate about. Trips that focus on birding and photography besides game viewing are available, a Discover Africa travel specialist can advise on suitable expert outfits and guides. Trips to the glorious, deep blue Chobe River in the north of the park can include time on a safari boat that's been kitted out for photographers. Some even provide the gear and lenses to make that perfect shot, so there's no need to lug cases across the world – and small charter flights limit one to 20kg. The unusual vantage point of the Chobe River allows close-up encounters with splashing herds of elephant, strings of weighty buffalo, charismatic water birds like kingfishers and –with luck – African skimmers. The guides are tech-savvy and there to teach and help. Dedicated photo trips that combine time on the plains (in a vehicle with bean bag mounts) can also be booked. This is an all-seasons activity: even if the herds are sparser in green season, there are dramatic skies and deep green vegetation, plus tottering babies that make for irresistible shots. Elephant babies, just by-the-by, weigh a healthy 100kg at birth.

Solo travellers are welcome on mobile safaris for all budgets and are placed in an appropriately sized group. Some may feel lodge-based safaris are a better option. Lodges need not be lonely places. Guests tend to be allocated a guide on arrival, and activities such as game drives and cruises take place with other travellers. These groups can become firm friends thanks to the intensity of the shared encounters with wildlife! Dinners too are often communal and lively. Again, your Discover Africa advisor will be able to pinpoint the lodges best-placed for soloists. Happily, there are options in all areas: Chobe Riverside, Savuti and Linyanti, at various budget levels from simple to sumptuous.

In many ways, a Chobe safari is perfect for solo travellers. Set entertainment – from boat cruises to the thrill of game drives – is part of the experience, and as any safari regular can attest, if you do both daily activities and all meals, there isn't actually all that much down time! Lodges often have lounges full of private nooks, expansive decks and daybeds for dreaming and reading on. Some have libraries and an excellent selection of books on the area; some provide newspapers. Should a little bit of privacy be welcome, private dining or breakfast in your room are options at the better lodges.

Boat cruises are a great excursion for solo travellers

Practical advice

Travel for individuals is often considerably more expensive thanks to the dreaded single supplement. And Botswana is in any case especially pricey as government has committed to high-income, low-volume tourism. The quality of the game viewing and unspoiled wilderness, of course, make up for this. But to help bring costs down for singles facing a 50% surcharge, consider travelling during shoulder season (May and November, when weather and animal movements are less easy to predict) or the "green season" (December to March). Rates can fall quite dramatically, by as much as 40%. A handful of lodges also waive or lower the single supplement at various times; enquire about which outfits are most likely to have such specials.
Trips that have set-date departures are also good options as solo travellers can join a group without extra costs.
The smaller and more intimate the lodge, the more likely it is to be a favourite with honeymooners and couples. And just as some lodges are genuinely more child-friendly than others, one can find lodges that support and welcome singles. Our travel consultants' advice will be invaluable in this regard.

A Family Safari in Chobe

Botswana family safaris will enthral adults and children, alike

Watching a child see his or her first elephant twirling trunkfuls of water to its mouth, or laughing in delight at the impossible scale of a giraffe is a wonderful thing. Children and wilderness areas can go together like ducks and water. The bush can be wildly exciting and a tactile and stimulating experience for children – miles away from the screens and stresses of their ordinary lives. Few children will not delight in a good tent and a campfire.

That said, young ones have very different energy levels, attention spans and when they get older, interests. Long, bumpy car journeys and extreme heat are not going to make small children happy. The hours-long game drives that keep adults enthralled may also feel interminable to a very young child. Lodges may insist that families with children under a certain age have their own vehicle for game drives or other activities, which can involve extra costs. And there are potential health issues such as malaria, making travel for under-fives more risky. As such, doing adequate research or asking for expert advice before booking your dream trip are wise decisions.

All sorts of specialised activities are on offer at certain lodges and camps. These can include mini eco-tours or walks on lodge grounds, educational art and crafts; caring for the environment, private flexibly timed game-viewing activities for families (it does take the stress out of trying to keep the kids quiet when they see their first lions), treasure hunts, pizza-making and shortened kiddie game drives.

In the end however, it's important to remember that you know your child best. There is often no need for a lengthy list of child-friendly activities; some "games" can leave children nonplussed. Decide what's most important for your family: baby-sitting, children's meals, a swimming pool and the right accommodations with interleading rooms or family suites and tents are all some families need. Making memories together is the important thing.

We'd recommend the Chobe Riverside area to families with young children. There are simply more activities on offer, from river cruises as well as land-based safari game drives, to tiger-fishing (yes, some lodges will help your child catch-and-release their first fish). Prices, too, can be more manageable as accommodations are more plentiful and charter flights need not be taken. Proximity to town can be a plus and a distraction from the daily game drive regime. Attractions here include [CARACAL](https://www.caracal.info), a conservation centre where you can see rescued animals such as long-fingered bushbabies (they do excellent conservation work too); open 9am to 5pm daily. Shopping doesn't interest most kids, but they may enjoy curio shops while parents seek out the beautiful handwoven mokolwane palm leaf baskets made by Botswanan women. Even buying a stick of sugarcane from a roadside vendor can be fun; chewing on the stalks is bound to be a new experience. And visiting an African village on Impalila Island or elsewhere will give the children a lot to think about (cultural tours can be booked). Take a soccer ball to make instant friends.

Children can get close to nature and learn while having fun

Some accommodations will also have games and TV rooms, whereas a swimming pool is a real plus for families with children of all ages – although they may be unfence

Older teens will miss contact with their peers more and unless you can persuade them to pack away the phones, will appreciate wifi connectivity. Again, the Chobe Riverside is best placed to offer this, although you may get lucky in patches deeper in the park.

Mobile and private guided safaris in the Riverside area as well as Savuti and Linyanti are options families – and family friends – can consider, although once again there are likely to be age limits and we would recommend children are 12 and up. Pairing with other families where possible and depending on the group sizes may be desirable.

Gill Staden, Zambian-based journalist and author notes that "parents have to think carefully when taking small children into Chobe National Park because distances and driving time can be long. And then when in camp, parents have to be on the lookout for wildlife hazards. I took my son through Chobe when he was small, but he was used to being in the bush and loved every minute of it. Having said that, we were often in the company of friends with other children. I think if I were a parent of young children I would want to be in a group of at least one other family. Parents can take turns entertaining the children."

For those lucky few for whom budgets really are not an issue and have children over six years old, fly-in options within the private concessions in the Linyanti and Selinda areas may be the answer. It's not as busy and commercial as the Chobe Riverside, and you can expect excellent service and care.

Practical advice

Before leaving, let first-time safari kids practice using the binoculars; dexterity with "bins" is a huge asset.

Keeping checklists gives children that sense of achievement many enjoy.

Pack child-friendly sunscreen in case it is difficult to find.

The hottest month is usually October, and even green season may be too warm for some. See the calendar.

Most lodges (and of course mobile or privately guided trips which set up camp) are located in unfenced areas. If your child is small enough to need constant supervision, this is likely to be exhausting for the parents. Some Chobe Riverside properties are fenced.

Some lodges don't accommodate children, and others will have age limits (over six or over 12 is quite common). Check this before setting your heart on a certain location.

Babies under two, if accommodated, can usually stay free, but note the next point.

Game drives will have an age limit. Expect rules such as "Children between the ages of 5 and 11 years are permitted to participate on the game drives at the sole discretion of the lodge manager. Children under 5 require the permission of the lodge manager and is subject to the booking of a private vehicle."

Game walks are generally off-limits for children.

Health Tips

Chobe is a malaria area, and prophylaxis is officially recommended. Use mosquito nets, repellent and long sleeves and trousers to avoid being bitten, as no medication is guaranteed 100% effective. (Which doesn't mean older children should not take the pills.). Most antimalarial medications, however, cannot be given to infants or very young children: discuss this with a doctor.

The sun can be shockingly strong: hats and high factor sun-creams are essentials year round. Remember the top of the feet!

A basic first-aid kit is recommended for independent travellers, but those on all-inclusive trips can be sure guides and staff will be equipped for most common ailments. Some staff will have excellent first-aid training.

Avoid standing water; there is a risk of bilharzia.

Parents on self-drive holidays can pack or take the ingredients to prepare oral rehydration salts to treat diarrhoea in children.

No-one wants to get bitten by insects on holiday but it can happen. Take antihistamine creams and keep a sharp eye on any sting sites. Also treat all small scrapes and bumps with respect, disinfect at the first sign of infection. But try not to let health concerns spoil your trip. Botswana has excellent medical facilities. Good health travel insurance is all most will need.

A Romantic Safari in Chobe

Travelling to Chobe as a couple can be a great bonding experience Credit: Rachel Lang

Couples heading to Chobe National Park will be able to find accommodations and pick modes of travel to suit all tastes and budgets, not have to worry about single supplements, and always have someone to share that marvellous elephant encounter when an entire herd crossed the road ahead of you, bulls trumpeting and matriarchs encircling the baggy-skinned babies… Whether on a top-end cruise or camping independently, couples can seek out the creatures and experiences that make them happiest. And certain adventures are made for two, like mokoro rides, although you'll have to go to the Selinda concessions for that.

Many couples come to Chobe National park to mark an exceptional occasion: a honeymoon, an anniversary, or a romantic retreat. Privacy and luxury can be as important as the quality of the game viewing, and this may also influence the decision-making. First-time safari goers and honeymooners will enjoy the quieter options on the Chobe Riverside. Elizabeth Taylor and Richard Burton spent a five-week honeymoon here decades ago, and many more have found a love for the bush while celebrating their marriages. Note that the western side is quieter, with fewer vehicles vying for entry at the gates at dawn. The luxurious "floating boutique hotels" or houseboats on the Chobe also appeal to many; drifting in the currents and savouring the stars from the deck are lovely experiences.

Honeymooners and couples seeking romance should also look at the size of the camps and lodges – often the smaller they are, the more intimate the experience. They will also probably prefer to avoid the more family-friendly establishments, but even camps that cater to both markets will ensure the honeymoon suite or tent is suitably located in the quietest area.

Getting to Savuti in a bean-sized Cessna 206 is part of the fun. It's a raw and wild place that will satisfy newcomers and old hands alike. Now that Nogatsaa has a spacious camp too, couples who are seeking peace and wilderness as much as wildlife viewing (although that's perfectly possible) can consider this less-utilized area too.

Romance is in the air at one of Chobe's romantic lodges

If the honeymooners are in a position to splurge, they will find excellent accommodations, perfectly appointed with the highest standards of service and dining. Some will have extra romantic activities, such as "star beds": sleep-outs in fine linen under the enormous sky, bathed only in mosquito nets and moonlight. Exclusivity is assured in private concessions in Linyanti and Selinda, outside the park, and yes, there is nothing like a scrum of vehicles at a sighting to lower the romance factor.

Not all couples want petal-strewn beds and perfumed baths. Many enjoy the experience of being out in the wilds and will forgo the trappings of electricity and formal plumbing in favour of being surrounded by the night's chirps and roars, in the middle of the wilderness. Authentic tented mobile safaris also hark to the romance of bygone eras, when getting away from it all really meant leaving the world behind in favour of flickering firelight and freedom of movement. Independent camping is also possible in Chobe's three public campsites, and equipment and vehicles can be hired in Maun and Kasane. Being on the road alone is something many couples relish; both partners should however know what to do in the unlikely event of an emergency.

Guided specialist mobile safaris are the preferred alternative for extra creature comforts and peace of mind. Couples can team up with like-minded people on such adventures, small groups will be formed for set-date departures. Of course a private guided safari is the most exclusive alternative, but costly.

Practical Advice

While dinner is communal at most camps, private dining in your room or at a table for two can be arranged.

If prepped and there is the staff available, some camps will provide a private game drive vehicle and guide at a price, but generally, the small groups in safari vehicles are good company and not intrusive.

Travel to an unknown destination can be testing for anyone, and especially for new couples. Don't be too ambitious; striking out alone is not for everyone and takes real preparation.
Budget-friendly Safaris in Chobe

A pod of hippos wade through the Linyanti river

Firstly, it's best to accept that Botswana is a pricey destination. The country's wise rulers have elected to promote low-volume, high-income tourism to protect its remarkable wilderness areas while creating as many jobs as possible – it is possibly the most expensive safari destination on the continent. There are many ways to get close to the marvels of Chobe National Park. Still, those on a budget will generally save hard cash, but will expend more time and effort

It is also a very good idea to consider that while the prices of certain accommodations may seem excessive, they are all-inclusive. Meals, drinks including most locally made alcoholic beverages, park entrance fees and importantly activities such as game drives and river cruises are included in the rates. If one adds up the extras needed to be self-sufficient, from fuel to cooking equipment, tents and 4x4 hire cars, maps and permits, the camp and lodge prices start to come into perspective. Add the difficulty of sourcing fuel and quality food in a more remote area such as Savuti or Linyanti to the mix… Of course, for adventurers and families, this can still be the way to go.

Still, all pockets are not made equal. For independents with their own 4x4 and gear, the public campsites at Ihaha, Savuti and Linyanti are reasonable ($50 per adult a night for internationals, $25 per child age eight to 17 a night). One campsite can accommodate up to three vehicles and eight people. Park fees are extra: at writing, they were P120 per person and P50 per vehicle per day. But the three public campsites aren't particularly large and are extremely popular, especially in local school holiday; booking a year or more in advance is recommended. There is also the option of booking into self-catering accommodation in Kasane (there are also private camping options available), and dipping into the Riverside area as desired. Note the daily entrance fee allows for multiple entries.

Charter flights are a significant expense and so the further reaches of the park are more inaccessible to budget travellers who do not wish to drive or camp. Consider a budget mobile safari. This involves travelling with a group and camping in private areas, and some outfits pare back the luxuries to make the experience more affordable. You will generally stay in two-person dome tents with sleeping bags and mats rather than walk-in tents with camp beds and good linen, but guides are skilled and one gets away from the crowds and into the really wild places. Ask the Discover Africa expert for options.

The other possibility for social adventurers is an overland tour. Overland safaris involve travelling long distances in relatively large groups in a heavy duty vehicle. Trips tend to take in all the major sights and not linger in any one place for long, and guests often help set up camp and help with food preparation. While they are not for everyone, others find them full of camaraderie and company.

Of course, wildlife has no respect for budgets, and is wonderfully egalitarian. A budget safari vehicle has just as much chance of stumbling on explosive predator action or being surrounded by a breeding herd of elephant, rumbling to each other and chewing on trees. What really counts is your guide's experience and knowledge. It's worth paying for the best you can afford.

A focused lionness chases down her prey

Try our Safari Cost Calculator

Affordable Safaris in Chobe

Chobe's lure lies in the authenticity of experiences and natural beauty

Travellers lucky enough to be armed with strong international currencies should be able to explore Chobe in perfect comfort (sometimes top-end comfort) for a reasonable price – but do remember this is a destination where low-volume, high-income tourism is promoted. As such, some may need to look for ways to keep costs down.

Most lodges and camps in Chobe Riverside, Savuti and Linyanti are all-inclusive, which means that once you've paid the lump sum, you theoretically won't need to touch your wallet until it's time to tip the staff and say goodbye. But not all seasons are equal, and this is where one can make considerable savings. Great deals can be had in shoulder season (around May and November, when the weather and animal activity is less predictable) and the "green season" (December to March, when it's hot and humid, and wet weather can make road travel tricky – but for some fans the nicest time of the year). As an example, one high-end brand's high-season lodge rates are $1,000 per person per night in 2019; their low-season special is $580 and shoulder season rates $750. This does not include a single supplement.

For those determined to get close enough to the wilderness to hear buffalo chewing at night in, say, Savuti, a mobile safari operator is an option. These cater for varying budgets, but the better options will take the trouble to pack good bedding and quality foods, and guests can enjoy a deluxe camping experience. Guests will sleep in large dome or walk-in tents with stretcher beds and good linens, and water will be warmed for hot showers, plus short-drop toilet facilities provided rather than a spade and a loo roll. Better mobile safaris may even have "en suite" tents. Guests usually travel in an appropriate game viewing vehicle, while a second vehicle hauls the gear and sets up camp. This has the advantage of getting one deeper into Chobe without flying, and having that authentic safari experience so many yearn for. Of course, affordable options mean travelling with a group of other people. As an example of costs, one "mini" seven day mobile safari with a top-end outfit is from $3,540 per person in low season to $6,050 per person in high season. This is based on a group of six.

Although the private concessions of Linyanti and Selinda are generally more high-end and thus possibly only an option in green season, there are a few simple yet quality options that are easier on the budget. Check with your Discover Africa expert.

The notorious buffalo are imposing creatures

The Chobe Riverside lodges and camps can work out more reasonable than those deeper in the park, especially the concessions. The Western Chobe Riverside can be more expensive than the east. Also check accommodations over the Chobe River, in Namibia.

Another possible way to save is to look at newer lodges opened by the excellent safari lodge brands: these sometimes offer lower prices as they are becoming established.

Tipping can be an awkward subject. There is no obligation to tip for poor service, and it is always voluntary. Don't be embarrassed to ask the manager about the camp's policy – some lodges will have this information in the info packs in your room. As a general guide, tip only at the end of your stay. Consider first tipping your guide, who you will spend a lot of time with and who may become a friend. From $10 a day is suggested for group guides and $20 a day for private guides. Then most camps have a "staff tip box" or envelope for the general staff, from cleaners to chefs and waitrons. Here, we recommend giving a lump sum that is divided equally between the staff, based on around $5 per guest per day.

Try our Safari Cost Calculator

Luxury Safaris in Chobe

Excursions are usually included in luxury packages

The Chobe Riverside will have suitable suites and lodges, but it depends on whether one has come to Botswana to avoid the crowds. In high season, this entire area becomes very busy and as Chobe is a national park, sightings are often shared with other vehicles, to the point of jostling for position. If the thrill of river cruises and seeing enormous herds of ellies and buffalo are more important than exclusivity, visitors will be more than happy. There is also excellent birding and fishing in this area. One can also consider renting an entire "floating villa" or houseboat.

Otherwise, those who prefer more intimate lodges with ample space will wish to head further afield, deeper into the park or to the private concessions. Flying is by far the quickest and easiest way to get around (and scenic as planes fly low); charter flights from Kasane or Maun are easily arranged.

It may be best to pinpoint one's primary aim. If the sights and sounds of the bush and game drives with expert trackers are all that is required, look for an intimate lodge with fewer guests. Private concessions will be able to offer night drives and guided walks in daylight hours, unlike most of the rest of the park, adding an extra dimension to the trip.

For predators, Savuti remains a hot spot, both in dry season when animals congregate around the waterholes, and when the zebra pass through on their annual migrations. Lion, leopard, cheetah and wild dog are present.

Chobe Game Lodge gives just the right touch of luxury in the heart of Africa

Those who know they enjoy an extra level of activity may consider adventures such as a mokoro paddling adventure in Selinda (note this is entirely dependent on water levels and seasonal to boot, include the Okavango in the itinerary if it is on the bucket list). Riding and walking safaris, again all in the private concessions, are however easier to guarantee.

Birding and photography specialists can ask about top-end guides to help them feed the itch for that elusive species or perfect shot. Private guided safaris that offer the best guides in the business and a deluxe camping experience are options for those who want the sound of the bush filtered through canvas, and no electricity to dim the stars.

Top-end names to consider, which all have their own style and approach, include Great Plains, Wilderness Safaris, &Beyond and Desert & Delta.

Botswana isn't really a shopping destination, but look out for quality wooden carvings, and the area's speciality: intricate baskets made from mokolwane palm fibres, handwoven as taught to Hambukushu women by their mothers, grandmothers and great-grandmothers. The colours are made by soaking the fibres in natural dyes. Traditional patterns had evocative names such as Flight of the Swallows or Knees of the Tortoise, Ian Michler writers in The Insider's Guide to Botswana. The baskets are world class but quite hard to find in Chobe; ask your lodge for advice.

Try our Safari Cost Calculator
---