Everything you need to know about your Cape Town holiday
Welcome to Discover Africa's Cape Town holiday guide. A Cape Town holiday offers the visitor the best of South Africa's natural and cosmopolitan attractions. From the world-renowned wine producing regions, to the exquisite natural beauty of Table Mountain National Park and everything inbetween. Curate your holiday experience and let us do the rest for you. It couldn't be more easy. If you're looking for Cape Town holiday packages, we have something for you.
---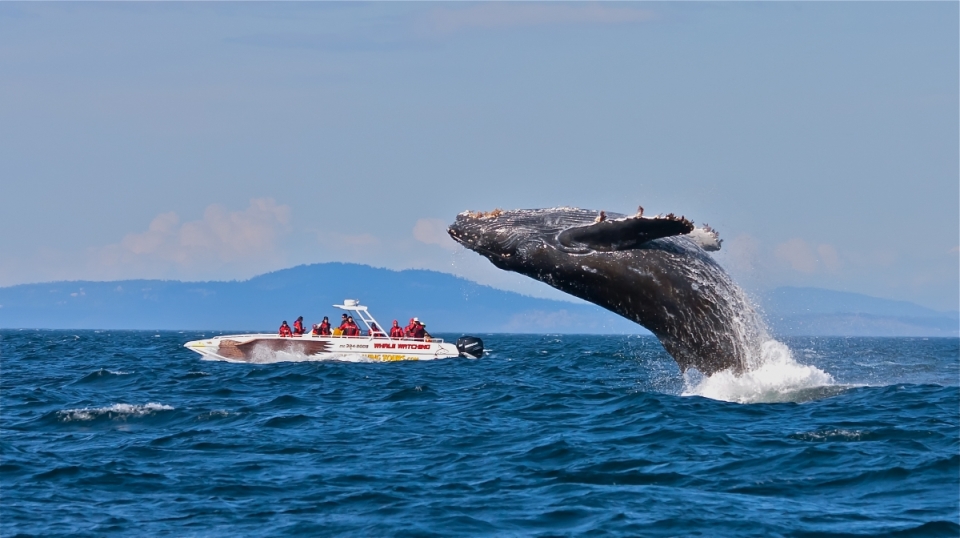 On the southern tip of Africa sits an almost impossibly picturesque city at the foot of a great flat mountain. The thriving waters of the Atlantic Ocean wash onto its stunning beaches, as pristine today as when the first Europeans set foot on them hundreds of years ago. Little did those early explorers realise this spot would become the birthplace of a country and many of its peoples and cultures. It's no wonder Cape Town is affectionately known by its inhabitants as the Mother City.
The very first mention of the Cape in the annals of history was by the Portuguese explorer Bartholomeus Diaz who in 1488 found the oceans offshore very unforgiving, dubbing the peninsula the Cape of Storms. Subsequent Portuguese sailors came to view it in a more positive light as it became an important landmark on their sea journeys between Europe and the East, thus renaming it the Cape of Good Hope.
In 1652 the Dutch explorer Jan van Riebeeck established a trading post here to serve as a way station for trade routes. He built the first settlement, planted a range of useful crops and before long an economy grew into what became known as Cape Town. The very, very abbreviated historical record of the next 300 years tells that the Cape kept expanding, although not without a fair share of political and social conflict, into what today is one of the most culturally diverse cities in Africa.
Cape Town's diversity extends to its natural environment too. In fact, the prominent landscape is the most striking feature that makes the city one of a kind. The iconic flat-topped Table Mountain dominating the city skyline is world-renowned as a symbol of South Africa, but it is also home to an important biosphere. The whole of the Table Mountain range, including the rocky Cape Point peninsula to the south, is protected as a national park and contains rich vegetation types including unique fynbos, renosterveld, Afromontane forests, rivers, fountains and wetlands.
Healthy populations of fauna are present too, although you won't find the Big Five here. Keep an eye out instead for the tiny klipspringer, cute rock hyrax (or "dassie" in the local tongue) or cheeky chacma baboons. On the peninsula larger antelope like eland, red hartebeest and bontebok roam and you might even spot a Cape mountain zebra or two.
The oceans of the Cape Peninsula are incredibly rich and diverse. It sustains a thriving fishing trade as well as playing an important role in tourism. Cape fur seals are abundant and bottlenose dolphins are often spotted surfing in the waves around the peninsula. Migrating Southern Right, Blyde's and Humpback whales breed in the area during the late winter months and the infamous great white shark can be spotted, especially in False Bay to the southeast of the city.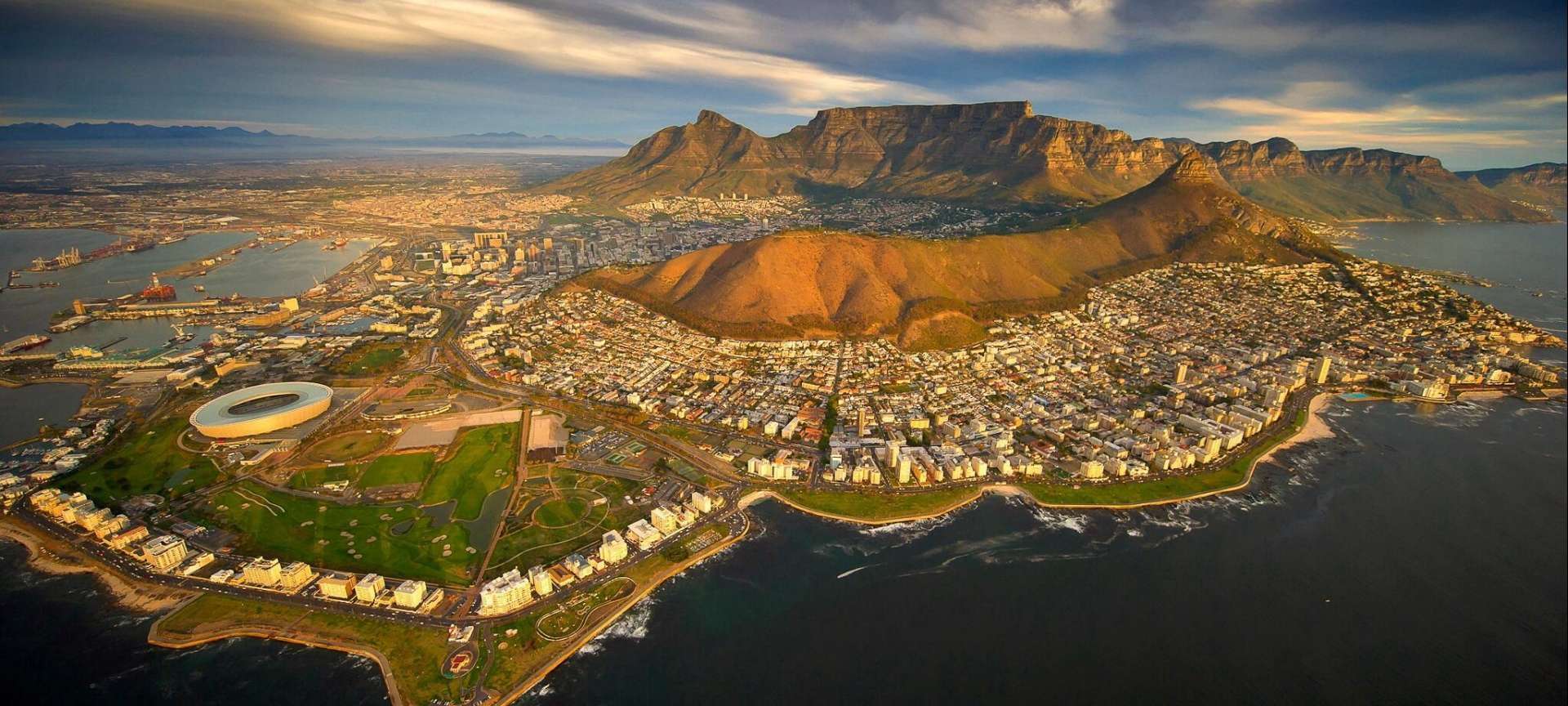 The suburbs of Cape Town are equally diverse thanks to the lay of the land. The inner city is relatively small and surrounded by the peaks of Table Mountain, Devils Peak and Lions Head which separates it from the Atlantic Seaboard, a long stretch of seaside suburbs overlooking the ocean. The eastern slopes of Table Mountain see a lot of precipitation, turning the leafy neighborhoods of the Southern Suburbs vibrant and lush year-round.
To the south the rocky tip of the peninsula culminates at Cape Point, an important landmark for early seafarers and now a protected nature reserve. Bookending the peninsula to the north and east are the panoramic coastlines of Table Bay and False Bay, both home to a number of quaint fishing towns. Finally, to the interior the sweeping vineyards of the Cape Winelands are home to the oldest and most prestigious wine farms in all the land.
Now, with such an impressive resume, only one question remains: where to first?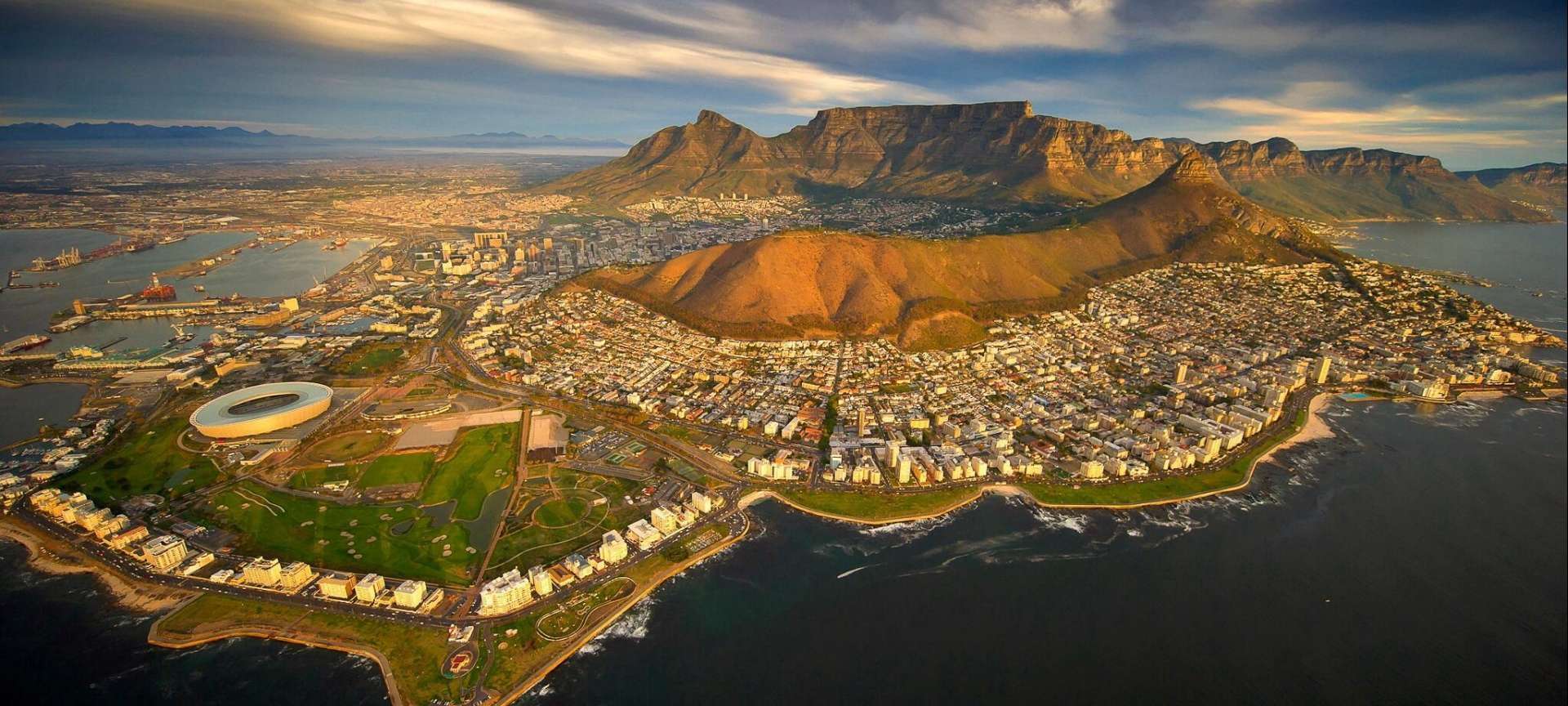 Solo Holidays in Cape Town

Table Mountain as seen from the V&A Waterfront

Cape Town ranks among the best cities in the world for solo travelers. It is a truly multicultural city since it is not only home to a melting pot of local peoples and cultures, as Cape Town also sees a steady influx of international visitors year-round.

Getting to the city is a breeze: it is only 25 minutes from the nearest international airport. Once within the city, most major attractions are virtually on your doorstep and getting around is easy. In the inner city, public transport routes and taxi services are reliable, while in the outer regions a rental car is a better option.

If you want to have your finger on the heartbeat of the city, look for accommodation in the City Bowl. Here you'll be within walking distance of retail outlets, grocery stores, museums, restaurants, bars and nightclubs. The nearby suburbs of Green Point and Sea Point are equally favoured by solo travelers for their proximity to the city, as is the leafy neighborhoods of the Southern Suburbs.

If instead your internal rhythm flows with the ebb and flow of the ocean, consider Sea Point, Camps Bay, Hout Bay, Kalk Bay, Muizenberg or Blouberg where you can feel the sea breeze and hear the sound of waves breaking through your windows. While being slightly more removed from major tourist attractions, these regions have more close-knit seaside communities and relaxed atmospheres.

Canola fields make for a spectacular scene of yellow flowers Credit: Lonely Planet

Top Tips

You do not need a vehicle if you are staying within the City Bowl, Atlantic Seaboard and the Southern Suburbs as it is a relatively small area and tourist destinations are close together. Save yourself the headache of dealing with traffic and parking – instead make use of public transport and taxi services.
If you plan on exploring greater Cape Town, such as the Cape Winelands, False Bay and the Southern Peninsula, consider renting a vehicle. In these areas traffic is less congested you are likely to travel farther distances between destinations. Besides, some of the most scenic roads can be found here and therefore self-driving is the way to go.
A myriad of operators offer sightseeing tours, wine, beer and gin tastings, outdoor activities and cultural experience in and around the city. These are great options for the solo traveler as you'll get to meet locals and fellow travelers alike while maximizing your itinerary in Cape Town.
South Africa has an unfortunate reputation for being unsafe, although in reality the statistics are often exaggerated. However, as a solo traveler you should still apply common pre-emptive safety measures when visiting Cape Town. It is not advised to hike alone in the mountains nor in less populated areas at night.

A Family Safari in Cape Town

Scootours is a fun way to get around Credit: Scootours

Cape Town is arguably the most popular family-friendly holiday destination in South Africa for locals and international visitors alike. The city's collection of stellar beaches, mountain ranges, botanical gardens and urban parks offer plenty of outdoor activities while the various museums, theatres and entertainment centers provide plenty to do when the weather is miserable.

Accommodation suited to families is plentiful in all of Cape Town's suburbs, with many establishments catering specifically for groups. Your family's interests and age groups play a role in which region you should consider.

The inner city, called the City Bowl, is filled with vibrant and trendy neighborhoods packed with busy shops, markets, museums, rooftop bars, restaurants and nightclubs that appeal strongest to urbanites and young adults. That being said, the inner city shouldn't be overlooked as it still offers plenty of family-friendly destinations and quieter, more spacious accommodation options are available in the suburbs on the upper slopes of the mountain such as Tamboerskloof, Gardens, Oranjezicht and Vredehoek.

The V&A Waterfront is a popular destination for its central location in the city. The harbor and canals offer a variety of outdoor family-orientated activities like kayaking, paddleboarding and even pirate-themed boat trips, while the quaysides host year-round entertainment in the form of exhibitions, concerts, festivals and more. The much-loved Two Oceans Aquarium is one of Cape Town's top destinations for families and should not to be missed.

Clifton and Camps Bay are affluent seaside suburbs and home to the city's top beaches, beachfront restaurants, cocktail bars and the best ocean sunset views. Accommodation here is both popular and pricey, but if glamorous living is what you're after there is no better place in Cape Town. Teenagers are especially fond of this area for a good reason. After all, this is where the rich and famous hang out.

The Cape Wheel is in the V&A Waterfront and will be enjoyed by the whole family Credit: Safari365

For a more relaxed seaside village feel the suburbs of the Southern Peninsula are a popular option. Here families can enjoy less crowded beachfront, roads, shops and restaurants while accommodation is generally cheaper and more spacious.

Top tips

Getting around Cape Town city by public transport and taxi is easy, but a rental car may be more convenient for exploring the outer regions as a family. You can pick up a rental at the airport, only about 20 minutes from the city center, or in the city center itself.

Make use of the Hop on-Hop off sightseeing bus routes that operate between all the major tourist attractions of greater Cape Town. It is an excellent way of exploring the city as a family and makes moving between destinations as a group hassle-free.

South Africa's peak holiday season is during the summer school holidays over December and January. Accommodation and flights are cheaper in the months before and after, while Cape Town is less crowded and the weather is still pleasant.

A Romantic Holiday in Cape Town

Imagine if you could escape with a loved one to a place where you can watch the sunrise from the top of a mountain before having breakfast in Africa's oldest harbour. You then spend the rest of the morning sunbathing on a beach populated by wild penguins, grab lunch at a boutique bistro and taste globally acclaimed wines at a wine estate in the afternoon. Dinner is served in an intimate 5-star restaurant followed by cocktails at a rooftop bar overlooking the shimmering lights of the cityscape.

Couples are spoilt for choice when it comes to romantic spots to celebrate love.

Cape Town has a reputation for being an excellent destination for couples. Firstly, it is a relatively small city with great transportation networks and an international airport only 30 minutes from the city centre, meaning accessibility to any destination in greater Cape Town is quick and easy. All major car rental companies have counters at the airport and self-driving is a popular option that gives couples the freedom to explore the city and its surrounding areas. If you'd rather not deal with traffic, it is quite feasible to get around Cape Town using a combination of public transport services and private taxi's.

Secondly the city's location, tucked between the Table Mountain range and the Atlantic Ocean, provides scenic settings for accommodation, restaurants and cocktail bars in pretty much every suburb. In fact, nature is seamlessly integrated in Cape Town and nature-lovers can look forward to more outdoor destinations and activities than you are likely to fit into a single holiday.

Imagine enjoying the breathtaking views atop Table Mountain with your partner

Table Mountain National Park is filled with dozens of hiking trails, mountain biking and rock climbing routes while the coastline is dotted with exceptional surf breaks, wind and kitesurfing beaches and underwater dive sites. If you really want the adrenaline pumping you can also paraglide, go shark cage diving or take a helicopter flight over the city.

The budget-conscious couple might choose to stay at one of the various self-catering chalets, guest houses or hotels in the city and self-drive to destinations further out on the Cape Peninsula. However, for the ultimate in privacy and luxury, look no further than the exceptional 5-star hotels in the V&A Waterfront, Clifton, Camps Bay and Constantia.

For a more relaxed seaside village feel the suburbs of the Southern Peninsula are a popular option. Here families can enjoy less crowded beachfront, roads, shops and restaurants while accommodation is generally cheaper and more spacious.

Top tips

Use an app-based taxi service to move around the inner city. If you plan on exploring outside the city center of Cape Town, renting a car is advisable.
The ultimate in private luxury villas are found in Clifton and Camps Bay with unparalleled panoramic views over the city's premier beaches and sunsets over the Atlantic Ocean.
Combine a trip to the Cape Town with a visit to one or more of Southern Africa's other top attractions like the Kruger National Park, Victoria Falls and Mauritius. Several hotels, lodges and tour operators offer such combo packages for couples.
Budget-friendly Holiday in Cape Town

Driving along the coast from August to September is a very affordable activity, with plenty to do and many budget-friendly accommodation options along the way.

There are two distinct features that make Cape Town a great destination for travelers on a budget: its location and its size. The city's setting, at the foot of Table Mountain with the Atlantic Ocean sweeping around the coastline and the Cape Winelands to the east, offers near infinite outdoor destinations that won't cost you a cent. The places that do charge, however, like the conservation areas within the Table Mountain National Park and protected coastal areas like Boulders Beach, are relatively cheap and well worth the contribution towards conservations when you consider the unique experience it offers.

Perhaps also due to the lay of the land Cape Town's suburbs are relatively close to one another. For instance, if you plan to stay in the City Bowl, Atlantic Seaboard or the Southern Suburbs , you can quite easily and cheaply travel between these suburbs by public transport or taxi. In areas further out like Table Bay, False Bay and the Southern Peninsula, renting a car is more convenient as public transport routes are less prolific. The major car rental companies all offer vehicles in 'compact' or 'mini' categories that don't break the bank, while several smaller agencies specialize specifically in cheap car hire.

Accommodation options are plentiful throughout greater Cape Town. The City Bowl, Atlantic Seaboard and the Southern Suburbs are littered with backpacker hostels, guest houses and self-catering apartments favoured by solo travelers or couples for it's proximity to the hive of activity in the center of town. The more spacious accommodation closer to the beach fronts of Table Bay and the Cape Peninsula is preferred by families and those looking for a more relaxed seaside atmosphere.

Cape Town has a wide range of affordable restaurants, although alternating eating out with self-catering or visits to one of the many food markets around the city will stretch your funds for longer. As for drinks, stay clear of the city's trendy pubs and boutique bars and instead head for the hangouts preferred by the locals where drinks are less expensive.

Top Tips

Plan your visit in the months before (September to November) or after the peak holiday season (February to April) when flights and accommodation are more affordable, but the weather is still pleasant.

Hop On-Hop Off sightseeing bus routes cover all the major tourist destinations in greater Cape Town and the Cape Winelands, with some tour options even including city walking tours and canal cruises in the V&A Waterfront. It is a great cost and time effective way to make the most out of your visit to the city.

If your visit includes Cape Town's outer regions, split your transport use between public and taxi services in the city center and a rental car for outings further afield.

Try our Safari Cost Calculator

Affordable Holiday in Cape Town

Mariners Wharf in Hout Bay is well known for it's seafood fare - sure to be visited

While Cape Town undoubtedly is home to some of the most luxurious hotels, guest houses and private villas in the country, it is arguably an even more superb holiday destination for the mid-range traveler. Who needs personal butlers and room service anyway when you have Table Mountain in your backyard and the Atlantic Ocean on your doorstep?

Although Cape Town has many highly rated mid-range hotels, the city also offers a multitude of self-catering accommodation across its suburbs, ranging from loft-style apartments in the city centre to entire freestanding houses near the beach. Grocery stores are found in every suburb and cater for every dietary requirement, although if you prefer not to cook the city is saturated with affordable restaurants offering an exceptional range of local and international dishes.

Eating out is somewhat of an institution in Cape Town, so you're bound to make some new friends and suss out the best eateries in no time. And don't overlook food markets as they offer a family friendly atmosphere, live music and exceptional food. No hot dog stands here!

Cape Town has an impressive food culture - from top notch restaurants to food markets

Top Tips

Plan your travels in the off-season when both flight and accommodation prices in the city are lower. Peak holiday season is in the summer months of December and January, but the milder weather of autumn and spring make it an equally great time for a visit.

The suburbs on the Atlantic Seaboard, the Southern Peninsula and in Table Bay are your best bet for comfort at an affordable rate, not to mention escape from the bustle in the inner city. Accommodation here tends to be more spacious and well suited to groups or families.

Getting around the central parts of Cape Town in a public or app-based taxi service is quicker and more convenient than driving. For multi-day visits to the regions further out like the Cape Winelands and the Southern Peninsula, renting a car is your best bet.

Try our Safari Cost Calculator

Luxury Holiday in Cape Town

The Bascule Bar in Cape Grace - a luxury hotel in the V&A Waterfront

When it comes to luxurious urban destinations on the African continent, the magnificent megalopolis of Cape Town tops the list hands down. Not only does it feature every amenity and luxury you'd expect from a sophisticated world city, but it's stunning natural setting has won it several international top-destination awards.

While every main suburb in Cape Town offers luxury hotels, boutique hotels and exclusive guest houses, there are a few regions that stand out from the rest. The famous V&A Waterfront is home to some of the best 5-star hotels in the country and it's proximity to equally exceptional restaurants, bespoke retail outlets, health spas, theatres and art galleries make it one of the most popular destinations for the discerning traveler.

Ask any Capetonian about the pinnacle of luxury living and they'll point over Table Mountain to the affluent seaside suburbs of Clifton and Camps Bay. If you're looking for your very own Hollywood-style home, set in a stunning neighborhood overlooking the city's premier beachfront, this is the place to be.

The leafy neighborhoods of the Southern Suburbs offer a more relaxed setting on the beautiful eastern slopes of Table Mountain. The area is less busy than the city centre, yet close to all major tourist attractions.

The Bay Hotel in Camps Bay is situated on the main strip of the affluent suburb

For the ultimate in countryside luxury, the grandiose wine farms of Cape Winelands and Constantia offer exclusive living amongst the oldest vineyards in South Africa, not to mention the country's finest wine collections and some of the best local restaurants.

Cape Town's outdoor experiences come with a touch of flair too. Private helicopter flights offer scenic trips over the Cape Peninsula, Robben Island, Constantia and the Cape Winelands. If you prefer to take things a little slower, why not take a hot air balloon ride over the sprawling vineyards of the Winelands region, or charter a private yacht in the V&A Waterfront for a leisurely day out on the Atlantic Ocean.

Top Tips

Cape Town International Airport is centrally located and road transfers to the city's premier hotels take less than 30 minutes. All major hotels, luxury lodges and wine farms offer shuttles to and from the airport.

If you would rather not deal with traffic, or just want to see Cape Town in all its glory from above one last time before heading home, helicopter transfers to and from the airport operate from the V&A Waterfront.

Several bespoke car rental companies in Cape Town offer high-end luxury sports cars, convertibles, executive SUV and motorcycles. Your rental may include drop-off and pick-ups at the airport or your accommodation and chauffeur services are available too.

Combine your trip to Cape Town with visits to some of Southern Africa's other top destinations like the Kruger National Park, Zimbabwe's Victoria Falls, Botswana's Chobe National Park, Namibia's Namib Desert and Mozambique's Bazaruto Island. Several bespoke travel agencies and luxury hotels offer tailor-made packages.

Try our Safari Cost Calculator
---